OPEC ministers agree to increase oil supplies, but volume has to be decided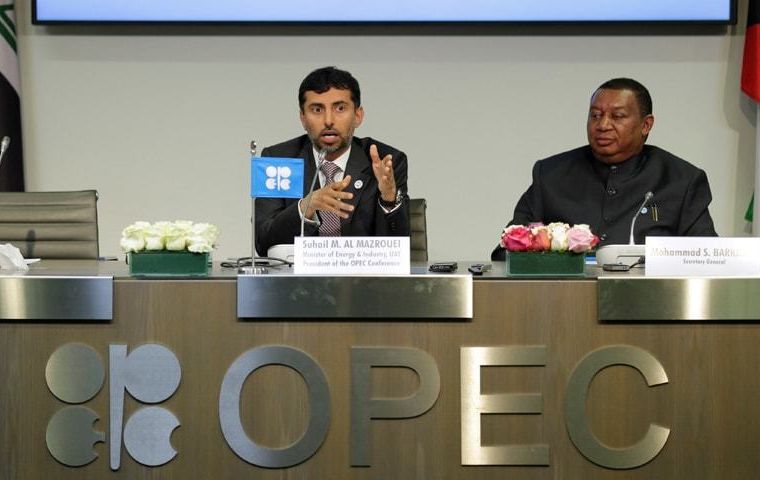 OPEC ministers announced a deal on Friday that will increase oil supplies from the producer group, which has been capping output in order to balance the market and boost prices for the last 18 months. The agreement came after a week of tense negotiation at OPEC's headquarters in Vienna, Austria. Top OPEC producer Saudi Arabia faced the challenge of convincing a handful of reluctant producers including Iran, Iraq, and Venezuela to support an output hike.
While OPEC avoided the disastrous outcome of ending the week without a deal, it left the oil market somewhat disappointed by declining to announce a hard figure.
"With the looming threat of an Iran walkout, the best you could get was deliberate ambiguity," said Helima Croft, global head of commodity strategy at RBC Capital Markets.
On Friday, OPEC members agreed to start pumping more oil, though the agreement will not end the group's 18-month-old deal to limit output. Instead the producers are seeking to cut no deeper than 1.2 million bpd, the target they set in November 2016.
OPEC's official statement said members agreed to return to 100 percent compliance with the 2016 deal beginning on July 1. The group said compliance reached 152 percent in May 2018, which means OPEC was cutting about 600,000 bpd more than it intended.
Ahead of the official decision, sources said the group was aiming to restore about 1 million bpd to the market. However, industry sources familiar with the oil cartel's deliberations said the actual increase is likely to total around two-thirds of Saudi Arabia's target.
That's because some OPEC members would be unable to sufficiently ramp up crude production. Analysts say supply increases are more likely to fall in a range between 600,000 to 800,000 bpd.
OPEC's agreement with Russia and other producers to limit oil output has helped to clear a global supply overhang that weighed on prices for years.
However, OPEC faced pressure to increase output from President Donald Trump and big consumers like India after the cost of crude soared to multi-year highs, boosted by strong demand, dwindling output from Venezuela and renewed U.S. sanctions on Iran.
Oil prices shot up on Friday as details of the deal leaked ahead of the statement. John Kilduff, founding partner at energy hedge fund Again Capital, said the lack of clarity in the official statement around a production target was boosting crude futures.
The group also did not explain how it would allocate the production increases across its 14 members. That has been a sticking point all week because only a handful of members like Saudi Arabia, the United Arab Emirates and Kuwait have the ability to increase output.