Falklands: Work advancing in recovery FIGAS aircraft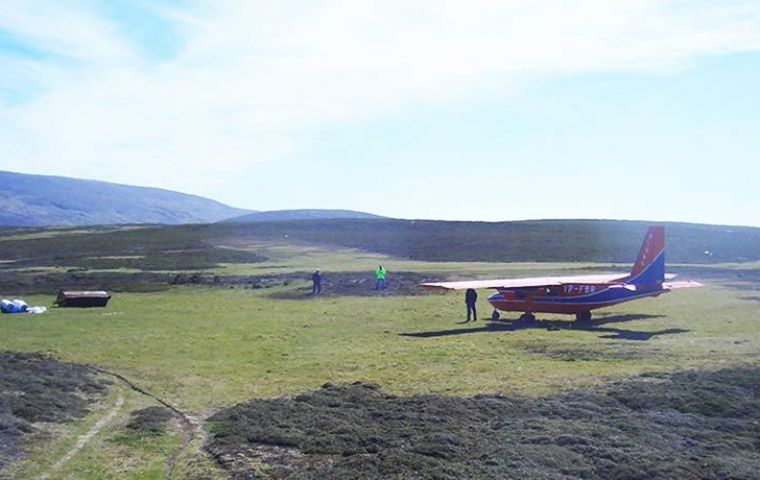 The Falkland Islands Government has announced that its Islands' Air Service, (FIGAS), and Workboat Services Limited are working in the recovery plan of the FIGAS aircraft that was involved in an incident on Monday 11 June 2018.
On Tuesday 26 June 2018 the Concordia Bay ferry will deliver equipment to Beaver Island in order to start the process of preparing the aircraft to be brought into Stanley. Therefore the scheduled ferry crossing for Monday 25 June will be brought forward and there may be a slight delay on the ferry crossing on Wednesday 27 June.
The Concordia Bay is due to return to Beaver Island on Thursday 5 July 2018 to collect the aircraft and the equipment. This will mean that the scheduled ferry crossing on Wednesday 4 July will be brought forward. The scheduled crossings on the evening of Thursday 5 July and the morning of Friday 6 July will be cancelled.
The aircraft is one of FIGAS' fleet of five Islanders, (Britten-Norman BN-2B), used for domestic flights among the islands. One of them is a full time dedicated Maritime Patrol aircraft