UK government reacts to Brexit threats from business: "completely inappropriate" at negotiations critical moment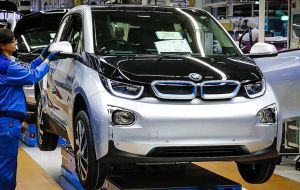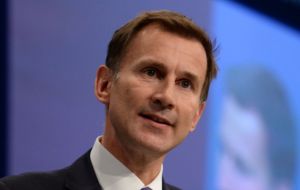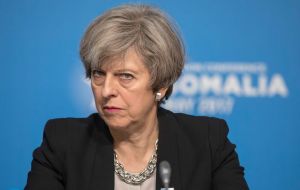 Health Secretary Jeremy Hunt has said that "threats" by business over Brexit are "completely inappropriate". He was responding to warnings by Airbus and BMW that investments in the UK could be jeopardized by Brexit uncertainty.
Speaking on The Andrew Marr Show, Mr Hunt said Brexit discussions were at "critical moment" and needed unity. He also refused to rule out scrapping cuts to corporation tax in order to fund extra spending on the NHS.
Last week, Airbus warned it could leave the UK if Britain were to exit the single market and customs union without a transition deal. BMW followed the warning by saying that clarity over Brexit is needed by the end of the summer.
In response Mr Hunt said: "It's completely inappropriate for businesses to be making these kinds of threats.
"We are in an absolutely critical moment in the Brexit discussions and what that means is that we need to get behind Theresa May to deliver the best possible Brexit.
"The more that we undermine Theresa May the more likely we are to end up with a fudge, which would be an absolute disaster for everyone."
But Edwin Morgan, director of policy at the Institute of Directors, said: "Business leaders have every right to speak up about their needs and concerns as we approach incredibly significant negotiations for the future of this country.
"Firms think very carefully before sticking their heads above the parapet, so they should be listened to by politicians, not dismissed. Companies have to honestly assess the risks they face, and spelling them out should never be brushed off as a 'threat'."
Last week BMW UK boss Ian Robertson said he needed to know within months what the government's preferred position was on customs and trade post Brexit.
"If we don't get clarity in the next couple of months we have to start making those contingency plans... which means making the UK less competitive than it is in a very competitive world right now," he said.
"That is a decisive issue that ultimately could damage this industry."
BMW makes the Mini and Rolls Royce and employs about 8,000 people in the UK. It has built up an alternative manufacturing base in the Netherlands amid concerns about Britain's suitability as an export hub after Brexit.
The term "Project Fear" has been used by some pro-Brexit campaigners to denote alleged scaremongering by those in favour of remaining in the EU.
"Airbus have been one of the first companies to stick their head above the parapet and explain how distressing and how worrying the government's current direction of travel is," Labour's shadow business secretary Rebecca Long-Bailey told BBC Radio 5's Pienaar's Politics.
She said she had been told in private meetings with UK business leaders that if the government went into a "no deal" Brexit scenario "it would finish them and they would have to close their sites".
"Companies are right to say that if there's no deal that won't be good for Britain, but it won't be good for Europe either," International Trade Secretary Liam Fox told Sky News. "The point I make to them is that they should also be making the same case to European governments that that will be bad for them."