UK government under pressure to increase defense budget to 3% of GDP
Tuesday, June 26th 2018 - 09:03 UTC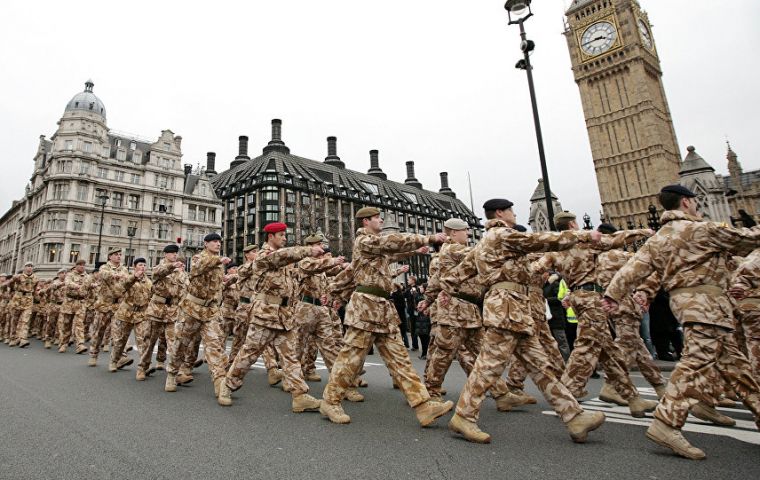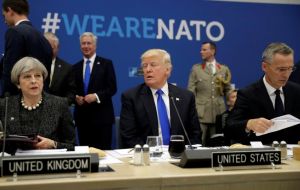 The British government must increase spending on the armed forces if Britain is to maintain its defense relationship with the United States, MPs have warned. The Commons Defense Committee said without further investment, UK forces would struggle to maintain "interoperability" with the US military, diminishing their usefulness as allies.
The warning comes ahead of next month's Nato summit in Brussels where US President Donald Trump is expected to reiterate demands for European allies to take on a greater share of the burden of collective defense.
The committee repeated its call for the Government to raise defense spending from the NATO minimum of 2% of GDP to 3% – around £60 billion a year – saying without additional funding the UK would be unable to maintain its military capacity and capability.
"Diminished capacity reduces the UK's usefulness to the US and our influence within NATO. The Government must not allow this to happen," it said.
It said that US defense secretary James Mattis had estimated that the UK benefited to the tune of £3 billion-a-year from its defense relationship with the US.
"This implies that both the UK armed forces and HM Treasury benefit from our close relationship with the US," it said. "However, that will continue to be true only while the UK military retains both the capacity and capability to maintain interoperability with the US military and to relieve US burdens.
"For this to be the case the UK armed forces must be funded appropriately."
A spokesman for the Ministry of Defense said: "The UK maintains the biggest defense budget in Europe we have been clear we will continue to exceed NATO's 2% spending target.
"The Defense Secretary launched the Modernizing Defense Program to strengthen our Armed Forces in the face of intensifying threats."