UK prepared to resume arms sales to Argentina after a six-year ban
Thursday, June 28th 2018 - 10:54 UTC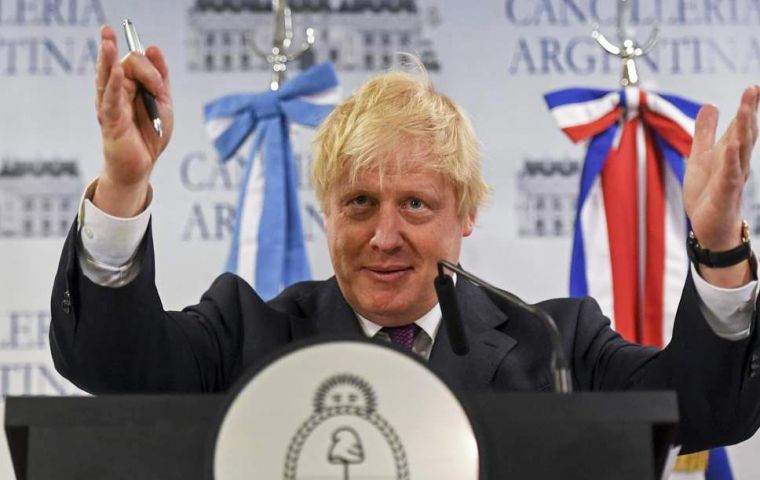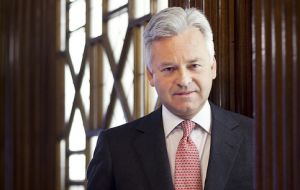 Arms exports to the Argentine military are set to resume, more than six years after a ban imposed in a row over the Falkland Islands. Foreign Office Minister Sir Alan Duncan said restrictions would still be imposed on exports which could "enhance" Argentina's military capabilities.
It follows just weeks after the Foreign Secretary, Boris Johnson visited Buenos Aires, where he vowed to "build a partnership and an intensifying relationship" with Argentina.
The restrictions were imposed when Cristina Kirchner was president, but relations have improved under her successor, Mauricio Macri.
In a written statement to MPs, Sir Alan said: "This change will lift additional restrictions which were imposed in 2012, at a time when the Argentine government was escalating actions aimed at harming the economic interests of the Falkland Islanders.
"Since the election of President Macri in December 2015, the UK's relationship with Argentina has been improving.
"Following these positive developments, the Government believes it is appropriate to now lift the additional 2012 restrictions.
He added: "Our general position now will be to continue to refuse licenses for export and trade of goods judged to enhance Argentine military capability.
"However, where like-for-like equipment is no longer available, we may grant licenses where we judge they are not detrimental to the UK's defense and security interests."
He told MPs that all applications would still be considered on a case-by-case basis against existing arms export rules.
"We rigorously examine every application on a case-by-case basis against the Consolidated EU and National Arms Export Licensing Criteria, and remain prepared to suspend or revoke licenses should the level of risk increase".