British defense wins major contract to build nine warships for Australia
Friday, June 29th 2018 - 03:49 UTC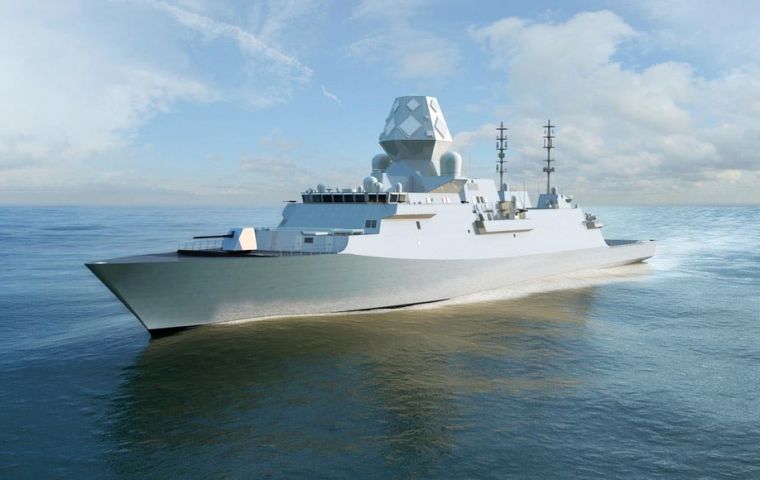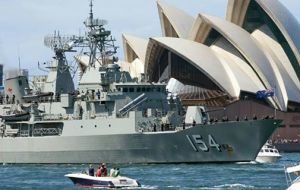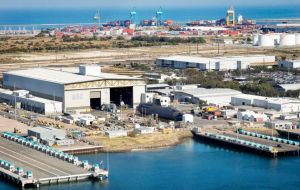 British defense giant BAE Systems has won a multi-million pound contract from the Australian government to build nine new warships, marking a significant victory for British military exports. BAE beat Italian and Spanish rivals to win a large slice of the £20bn spending program.

The ships will be built in Australia, but are based on the Type 26 design BAE is building for the Royal Navy. Theresa May said the deal was "an enormous boost" for the UK economy. It is the first export of a British design for new-build frigates since the 1970s, the government said.

The prime minister said the deal reflected the government's strategy to "build on our close relationships with allies like Australia" as the UK prepares to leave the EU.

The "Hunter class" ships, which are anti-submarine warfare frigates, will be built in Adelaide by government-owned ASC Shipbuilding, creating up to 4,000 jobs there, as part of a 30 to 35-year investment program.

"The Hunter class will provide the Australian Defense Force with the highest levels of lethality and deterrence our major surface combatants need in periods of global uncertainty," the Australian government said.

The ships will be fitted with long-range anti-missile defense systems.

While the overall budget is £20bn (35bn Australian dollars), only a part of that will come to BAE Systems for the design and build of the frigates.

BAE Systems chief executive Charles Woodburn said: "I am proud that our world class anti-submarine warfare design and our approach to transferring technology and skills to the nations in which we work is expected to contribute to the development of an enduring world-class naval shipbuilding industry in Australia."

Defense analysts said the deal represented a significant success for British naval exports. "It is the deal of the century," said Francis Tusa, editor of industry newsletter Defence Analysis.

The UK has had an "abysmal" export record for warship sales for the past five decades, he said. But this represented "a massive sea-change".

Canada, which is also planning to order warships later this year, might be influenced by Australia's decision, he added.

Selling the design overseas will help spread the costs of design and production of many elements of the frigate, potentially bringing down the cost of the Type 26 to the Royal Navy significantly, according to Mr Tusa.