FIFA confirms success of the Video Assistant Referee system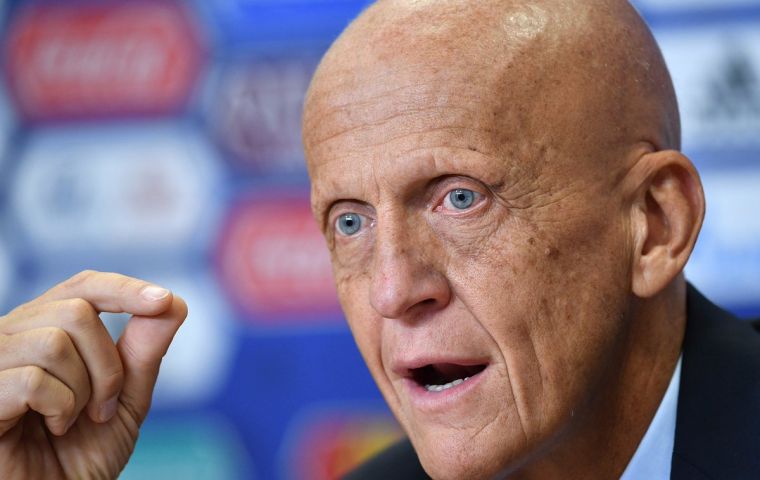 FIFA says stats from 48 games point to success of the Video Assistant Referee system debuting at the World Cup. At a briefing in Moscow on Friday, FIFA Referees' Committee chairman Pierluigi Collina underscored the importance of VAR in guiding refereeing decisions at the Russia World Cup; it's the first time the technology has been used at the quadrennial tournament.
A total of 335 incidents have been checked in the 48 group stage games completed over the last 15 days – 99.3% were correct with the aid of VAR; 14 decisions were changed after reviews.
All 122 goals scored to date have been checked. There were 17 VAR reviews – 14 conducted on the pitch by the referee going to view incidents on monitors and three by video assistant referees on factual decisions.
Arguably the most controversial VAR decision was when Iran were awarded a penalty against Portugal after Cedric Soares was adjudged to have handled the ball after a video review. Most pundits and fans believed it was a harsh decision. Iran scored the injury-time spot-kick and drew 1-1, costing Portugal top spot and pitching them against Uruguay in the round of 16.