Lula's latest appeal will be referred by the full Supreme Court in August
Monday, July 2nd 2018 - 07:27 UTC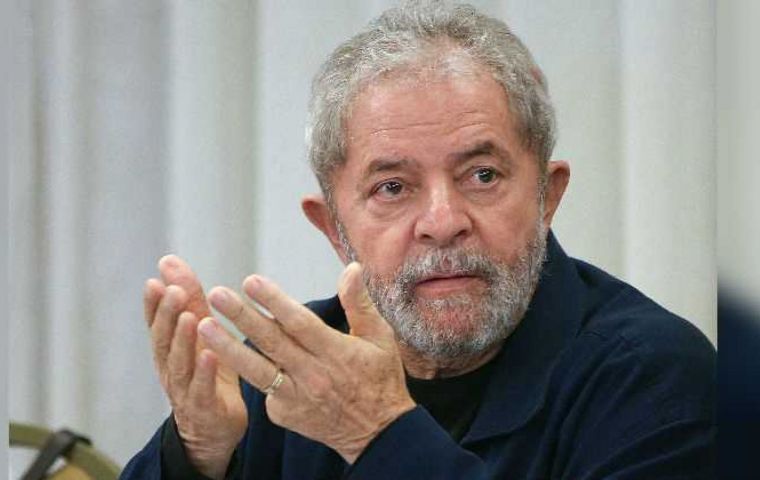 Brazil's Supreme Court (STF) Justice Edson Fachin has referred the appeal filed by the former president Lula da Silva's defense team to the full court. The ruling is expected for August, after the recess of the Brazilian judiciary.
The lawsuit was referred to the full court after Lula's defense team filed a new appeal asking for his release and the change of rapporteur.
Lula's defense lawyers claim that the former president is illegally arrested and asks for freedom until there is no more possibility of appeals at the second instance.
The defense also appealed to Justice Fachin to prevent the plenary from judging Lula's ineligibility for October's presidential elections. Lula's lawyers noted that the former president's request should be heard by STF's second panel, and not by the full court.
By justifying the referral to the full court, Fachin claimed that the matter should be dealt with by the full court for reviewing the section of the Clean Sheet Act that provides for the suspension of ineligibility "whenever there is a plausibility."
Lula was arrested on April 7 after being sentenced in the second instance to 12 years and one month in prison for corruption and money laundering, a decision which can prevent his candidacy in October.