Merkel's coalition on the cliff over differences on migration policy with her Bavarian allies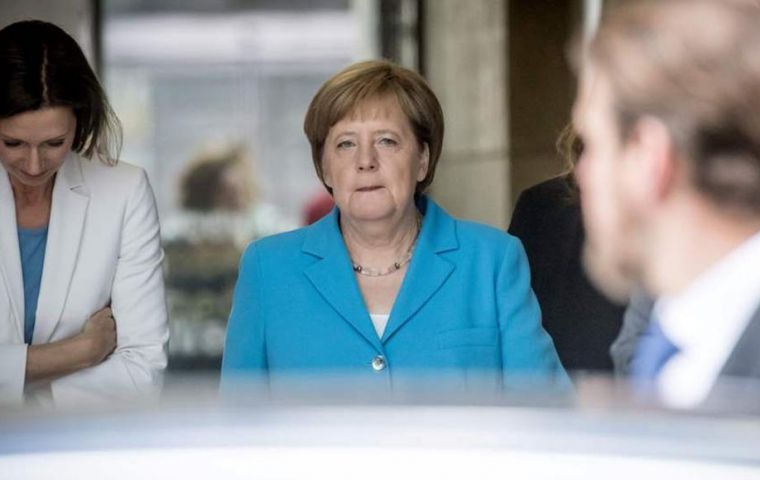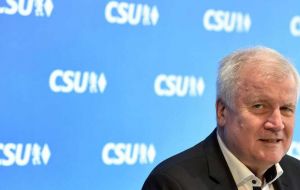 The resolution to Germany's government crisis proved elusive on Sunday after the head of the Bavaria-only Christian Social Union in Angela Merkel's conservative bloc offered his resignation rather than back down from his stance against the chancellor's migration policies.
A nearly eight-hour meeting of the CSU in Munich was put on hold after the party's leader, Interior Minister Horst Seehofer, made his offer to resign both from Merkel's Cabinet and as head of the CSU.
After further talks with a smaller group of CSU officials seeking to change his mind, Seehofer said he had agreed to meet again with Merkel's party before he made his decision final.
"We'll have more talks today (Monday) with the CDU in Berlin with the hope that we can come to an agreement," Seehofer told reporters just before 2 a.m. Monday. "After that, then we will see."
Officials of Merkel's Christian Democrat party broke off their own separate meeting in Berlin about an hour earlier, saying they would resume at 8:30 a.m.
If Seehofer does step down, it is not immediately clear what effect the move would have on a three-week impasse between Merkel and her CSU partners, which has centered on his resolve to turn away some types of asylum-seekers at Germany's borders.
Merkel has insisted on Europe-wide solutions to handling the waves of foreigners trying to reach the continent and the standoff could spell the end of her fourth government. The Chancellor maintained earlier Sunday that a plan to regulate immigration that European Union leaders approved Friday and other agreements she hashed out with several key countries would accomplish what Seehofer seeks.
"The sum total of everything we have agreed upon has the same effect" as what Seehofer has demanded, Merkel said in an interview with ZDF television. "That is my personal opinion. The CSU must naturally decide that for itself."
But the German news agency dpa reported that Seehofer told the meeting of CSU officials that he thinks the measures do not adequately accomplish his goals. Seehofer did not comment on that during his brief statement to journalists after his party's meeting.
Seehofer, whose party faces a state election in the fall with a strong challenge from the far-right Alternative for Germany party, has threatened to turn away at the borders migrants whose asylum requests Germany already rejected or who already sought asylum elsewhere in Europe.
Merkel has rejected that approach, saying Germany needs to address migration more broadly to preserve EU unity. If Seehofer were to go ahead with his policies, the dispute could end the decades-old conservative alliance between the CSU and the CDU.