Mexican peso weakens and stock market sheds 2% after Lopez Obrador sweeping Sunday victory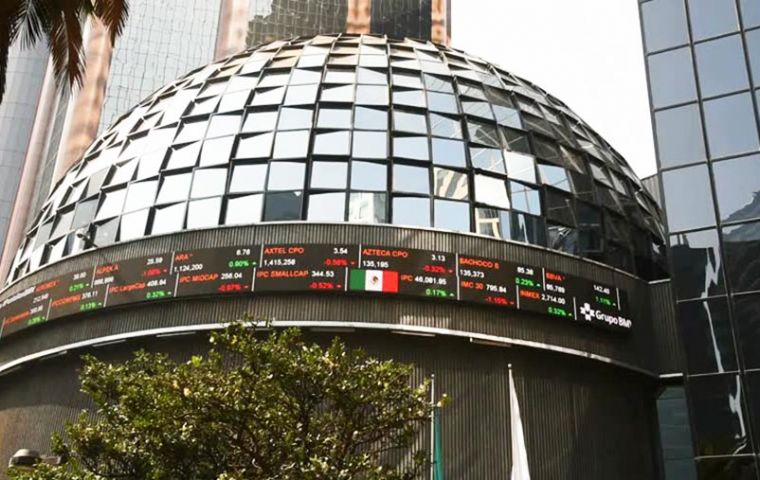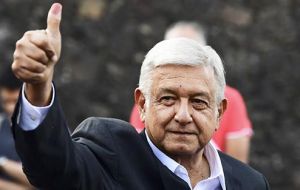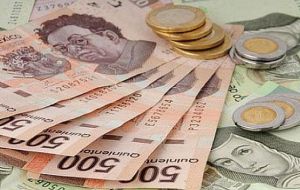 Mexico's stock market sank on Monday and the peso slid after presidential candidate Andres Manuel Lopez Obrador handily won election while his allies picked up a significant number of congressional seats. Mexico's benchmark stock index shed more than 2%, its steepest one-day drop in nearly five months, after Lopez Obrador on Sunday won with the widest margin in a presidential election since the 1980s
The 64-year-old former Mexico City mayor's victory was widely priced in by markets, but an apparent better-than-expected showing in congressional races for his leftist party has put investors on edge.
Mexico's peso weakened slightly, but its losses were less than other emerging market currencies as the dollar broadly gained with a safe-haven bid amid mounting global trade tensions and political developments in Europe.
Carlos Urzua, Lopez Obrador's pick to be his finance minister when he takes office on December first, has moved to mollify investor concerns, holding a conference call on Monday.
Urzua said that Lopez Obrador supports ideas such as creating a fiscal committee for prudent economic management, reform of pensions and cost-cutting at state-owned oil firm Pemex.
In his victory speeches, Lopez Obrador said he would respect central bank independence and talks on the North American Free Trade Agreement, among other things.
"The conciliatory tone of Andres Manuel Lopez Obrador after his convincing victory in the presidential elections has been relatively well received by the markets," said Capital Economics in a report.
"But it's worth warning that we still have little clarity about his economic policies."