Shrimp landings in Argentine reach 68.000 tons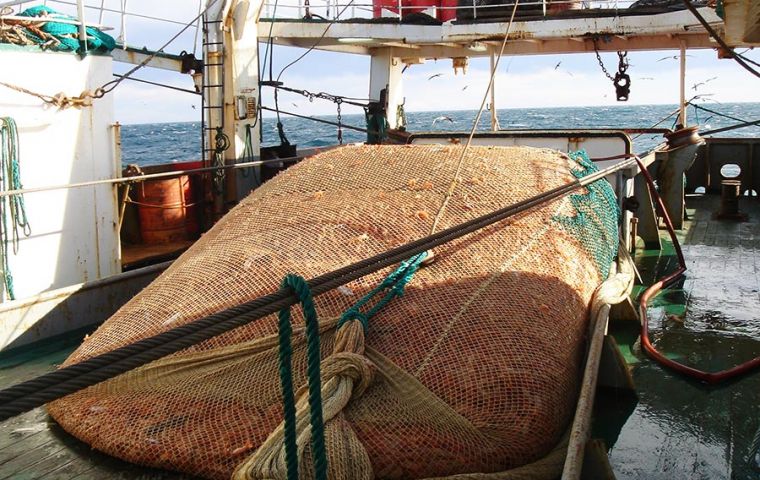 Shrimp (Pleoticus muelleri) landings in Argentina accumulated during the first half of this year are somewhat lower than those for the same period last year. According to the preliminary figures, up to 21 June, released by the Argentine Under-Secretariat of Fisheries, 68,081 tons had been unloaded, compared to about 87,400 tons landed between January and June 2017, which was a record year.
Until June 21, coastal vessels unloaded 36,815 tons of shrimp; freezer shrimp vessels landed 24,656 tons; off-shore fresh fish ships unloaded 6.291 tons; and estuary vessels landed 317.4 tons.
Rawson and Puerto Madryn, in Chubut, were the ports that received the largest volumes: 34,143 tons and 11,358 tons, respectively. In third place was Puerto Deseado, in Santa Cruz, with 9,461 tons, followed by Mar del Plata, in the province of Buenos Aires, with 3,866 tons. Comodoro Rivadavia, in Chubut, figures with 2,501 tons and Rio Negro port of San Antonio Oeste, with 1,355 tons.
Due to the presence of a considerable percentage of small specimens in the shrimp catches obtained in the authorized areas, the Federal Fisheries Council (CFP) decided a prospection in waters of national jurisdiction, in an area located north between the 44° and 45° S parallels, starting the last weekend of June.
The survey involves ten freezer shrimp vessels, which must carry observers on board.
At the same time, the CFP also authorized the performance of a survey in sub-area III, located between parallels 46°20' and 47° south latitude and meridians 64° and 61°30' west longitude, which had been evaluated in May. (FIS).