Unite, Labor's biggest single donor does not discard a referendum on the Brexit deal
Tuesday, July 3rd 2018 - 08:16 UTC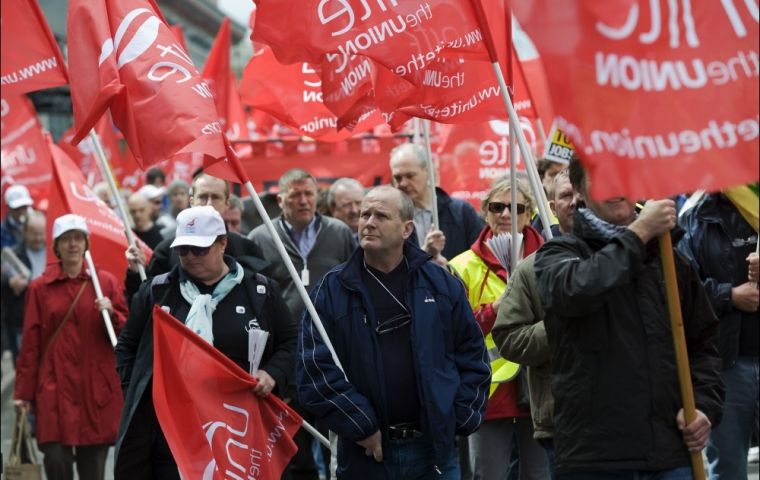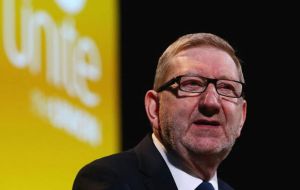 The leader of Britain's biggest trade union says he will fight for another EU referendum if his members want one. Unite's Len McCluskey, a close ally of Jeremy Corbyn, said policy would be decided by a vote at the union's conference on Tuesday.
He also said Mr. Corbyn had not ruled out backing a so-called people's vote on the Brexit deal if "the political climate requires it". Mr. Corbyn has said a second referendum is not Labour policy.
"It's our policy to respect the result of the referendum but to have serious negotiations with the EU to gain a customs union and access to the single market to protect jobs in this country," he told the BBC at the weekend.
A referendum was held in June 2016 on whether or not the UK should stay in, or leave, the European Union. Voters backed leaving by 51.9% to 48.1%. The UK is due to leave the EU on 29 March, 2019.
The Unite union is Labor's biggest single donor. On Sunday a poll of its members was published by Remain campaigners, suggesting a majority backed a referendum on the Brexit deal and also remaining in the EU single market, neither of which are Labour Party policy.
"We don't take any advice from polling organizations that we didn't commission," Mr. McCluskey told BBC Radio 4's The World at One, adding that a "significant number" of Unite members voted to leave the EU in 2016.
"The most important point is the British public voted to leave," he said. "I think we are honor-bound to respect that."
He added: "Be under no illusions - whatever decision is taken tomorrow by our members, here at our policy conference, that becomes Unite's policy."
Mr. McCluskey said members would "absolutely" be given a clear vote on a second referendum as part of debate on Unite's "executive statement".
He said he did not want to "rush ahead" of Tuesday's debate at its policy conference in Brighton, but added that whatever was decided he would then "use all influence and power of oratory that I have to promote that policy".
He added: "I am conscious that Jeremy Corbyn has not ruled out the option of moving to a people's vote if indeed the political climate requires it and that's an argument that I will be putting tomorrow.
"I feel pretty clear that our union may embrace that particular approach but if there's a different view expressed by conference, of course... we will try to promote that."