Theresa May and split cabinet hold summit to agree on Brexit White Paper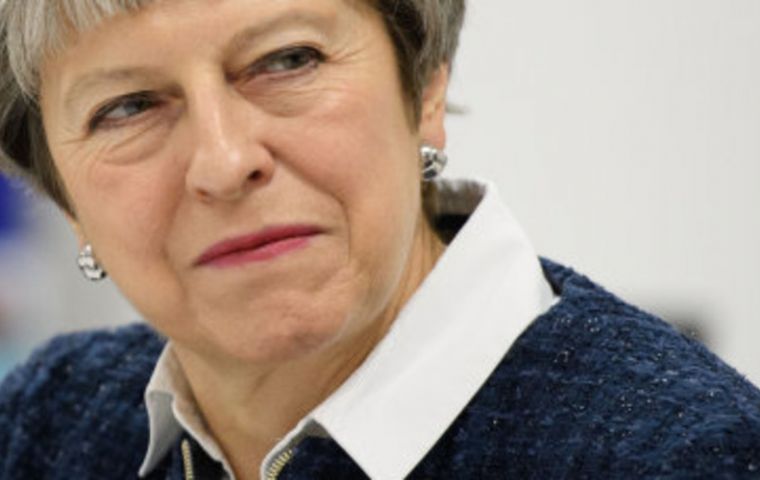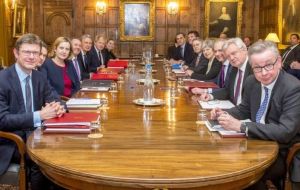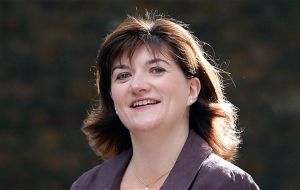 Theresa May says her cabinet has "a great opportunity - and a duty" to agree a blueprint for the UK's future relationship with the EU. Before Friday's crunch Chequers meeting she said she wanted "ambitious new trade deals" and an agreement "in the best interests of the UK and the EU".
The PM must resolve splits within the cabinet over the shape of Brexit. She is expected to present a proposal for UK-EU customs arrangements that would see the UK set its own tariffs.
Once ministers reach an agreement on the UK's proposal, the EU can then choose to accept or reject the plan.
Seven Brexiteer cabinet ministers met at the Foreign and Commonwealth Office on Thursday to discuss their tactics and how they plan to push back.
Ministers have been told they will have to hand in their phones and any smart-watches on arrival at Chequers on Friday.
Former Education Secretary Nicky Morgan, who campaigned to stay in the EU, said any ministers who do not like the deal agreed on Friday should consider resigning from cabinet, rather than "undermining" it afterwards.
Mrs May said: "The cabinet meets at Chequers... to agree the shape of our future relationship with the European Union.
"In doing so, we have a great opportunity - and a duty. To set an ambitious course to enhance our prosperity and security outside the European Union - and to build a country that genuinely works for everyone.
"We want a deal that allows us to deliver the benefits of Brexit - taking control of our borders, laws and money and by signing ambitious new trade deals with countries like the US, Australia and New Zealand.
"This is about agreeing an approach that delivers decisively on the verdict of the British people - an approach that is in the best interests of the UK and the EU, and crucially, one that commands the support of the public and Parliament."
There are currently differing views within the cabinet about how closely the UK should stick to EU rules after Brexit, and what compromises should be made to achieve "as frictionless as possible" trade.
After months of tension and disagreement, the prime minster is gathering the entire cabinet at her country retreat, Chequers, on Friday with the aim of agreeing a UK proposal on how future relations should work.
After Friday's meeting, the government is expected to publish a White Paper setting out its plans in detail. That would then be the subject of negotiations with the EU - which might have different ideas.