Nicaragua unrest kills 264: Ortega and opposition face each other amid crisis
Thursday, July 12th 2018 - 05:49 UTC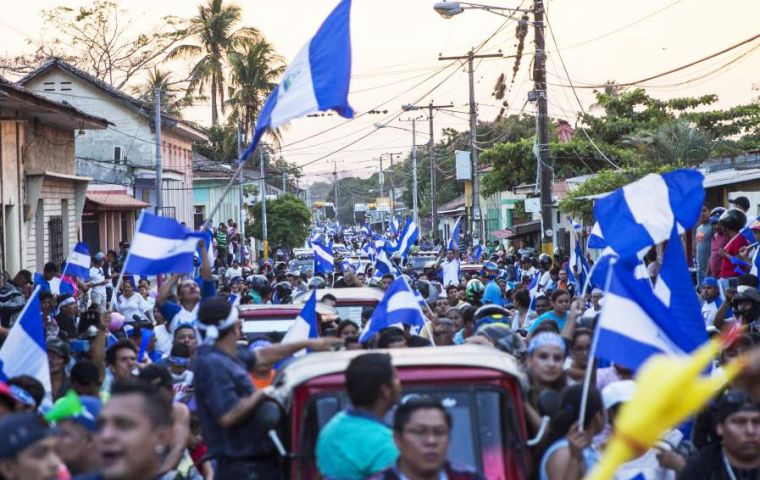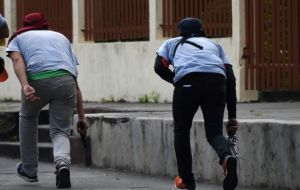 The Nicaraguan opposition will intensify its pressure against President Daniel Ortega on Thursday, with a demonstration and a general strike, but the government, in counteroffensive, prepares its revolutionary commemoration march towards Masaya, the most rebellious city in the country where at least 14 people died last weekend due a raid between pro-government paramilitary and protesters.
The known death toll from a four-month crackdown on anti-government protests in Nicaragua has risen to 264, the Inter-American Commission on Human Rights said Wednesday.
The rights body had previously given a toll of 212 dead, although local estimates recently put the toll at about 250.
The influential Roman Catholic church has been mediating between Ortega's government and the opposition to end the unrest, but the process has become bogged down amid continuing violence.
The opposition is planning to crank up the pressure on Ortega starting on Thursday with an anti-government protest and general strike.
The opposition Civic Alliance for Justice and Democracy - of civil society - reiterated on Wednesday its call for a march for Thursday morning and a national strike on Friday, the second during the crisis.
"Let the people overflow to force Ortega to resign. If they touch Masaya, we have to protest. We cannot allow him to continue staining his hands with blood, "said the farmer leader Francisca Ramírez, a member of the Alliance, at a press conference.
Separately Wednesday, another human rights group charged the Nicaraguan army had been using military weapons against civilians in the crackdown against deadly unrest.
The Nicaraguan Pro-Human Rights Association (ANPDH) demanded that the armed forces investigate allegations that the military was overstepping in its use of grenade launchers and automatic weapons against civilian demonstrators.
A former leftist guerrilla, Ortega will next week commemorate the 1979 popular uprising that brought him to power with an annual July 19 march due to start in Masaya.
Once the hero of left-wing revolutionaries, Ortega is now widely viewed as an oppressor. Often compared with the former dictator Anastasio Somoza.
Daniel Ortega is now accused by his opponents –together with his wife and Vice President Rosario Murillo– of establishing a dictatorship characterized by nepotism and brutal repression.