Ford agrees settlement covering faulty Takata airbags in 6 million cars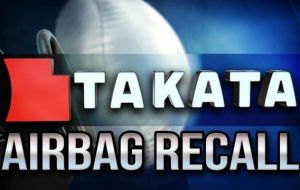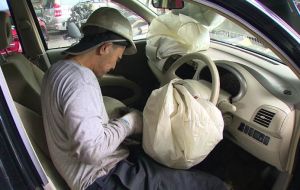 Ford Motor Co agreed to a so-called economic loss settlement of US$ 299.1 million covering at least 6 million U.S. vehicles with potentially faulty Takata air bag inflators, court documents filed in a federal court in Miami on Monday show.
The settlement covers several forms of economic damages linked to the inflators, including claims that vehicles were inaccurately represented to be safe, buyers had overpaid for cars with defective or substandard air bags and faced out of pocket costs to deal with recalls.
Six automakers have previously agreed to similar settlements worth over US$ 1.2 billion combined, including: Honda Motor Co; Toyota Motor Corp; Nissan Motor Co; Mazda Motor Corp; Subaru Corp and BMW AG.
At least 23 deaths worldwide are linked to the rupturing of faulty Takata air bag inflators. The issue has sparked the largest auto industry safety recall in history, involving about 100 million inflators among 19 major automakers.
More than 290 injuries worldwide are also linked to Takata inflators that can explode, unleashing metal shrapnel inside cars and trucks. To date, 21 deaths have been reported in Honda vehicles and two in Ford vehicles.
Ford said in a statement it remains "focused on working with our customers to get their vehicles repaired."
The settlement also covers out-of-pocket costs, including lost wages and child care costs, Ford owners may face, or already incurred, to get vehicles repaired. Under the settlement, Ford will also provide free rental or loaner vehicles to owners of recalled vehicles who are awaiting repairs when parts are not available.
In total, nearly 30 million U.S. vehicles remain unrepaired in the recall.
Takata last year pleaded guilty to a felony charge of wire fraud to resolve a U.S. Justice Department investigation and agreed to a US$ 1 billion settlement.
The defect led Takata to file for bankruptcy protection in June 2017. In April, auto components maker Key Safety Systems completed a US$ 1.6 billion deal to acquire Takata. The merged company is now known as Joyson Safety Systems and is a subsidiary of Ningbo Joyson Electronic Corp.
Takata had assembly plants in four continents including Brazil and Uruguay in South America.