Latin American markets and currencies slide on fears of global trade war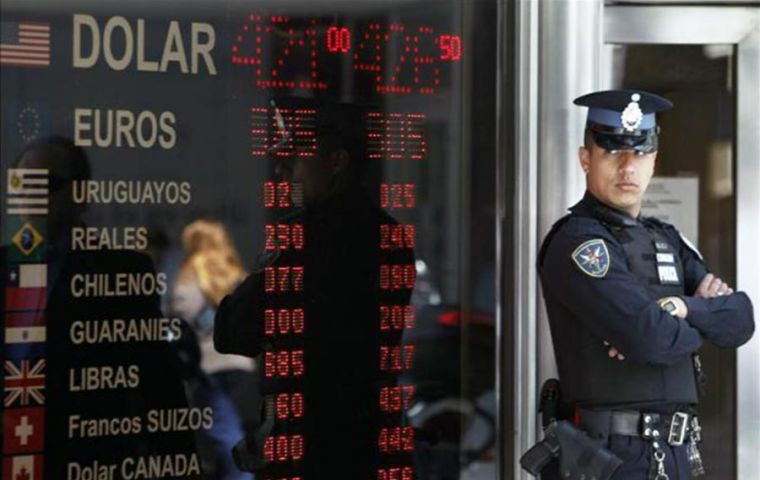 World trade tensions pressured Latin America's major indexes on Thursday, falling in line with other global markets, after the European Union said it was preparing possible retaliatory measures if the United States imposes tariffs on EU cars. Brazil's Bovespa dropped 1.25%, and Argentina's Merval, 0.85%.
The United States imposed tariffs on EU steel and aluminum in June, and U.S. President Donald Trump has threatened to extend those to EU-built cars and car parts.
The EU's trade commissioner on Thursday said the bloc is preparing a list of U.S. imports to hit if Washington imposes the tariffs.
In Brazil, local political uncertainty has added to a battering the Bovespa ahead of the country's presidential election scheduled for October, which has traders waiting for the broad-based "blocao" political bloc to select its candidate.
The convention season for Brazilian political parties to choose candidates effectively kicks off on Friday.
Shares in Gol Linhas Aereas Inteligentes SA shed 2.4% after analysts at Deutsche Bank cut their stock price target.
Latin American currencies also weakened on Thursday, as U.S. Federal Reserve Chairman Jerome Powell's recent comments on the health of the U.S. economy shored up the dollar.
Brazil's currency, the real, was off 0.64%, while Argentina's Peso 0.48%. The Chilean peso dropped some 1.7%, its biggest intraday loss since November, as prices for key export copper tanked, hitting one-year lows as fund selling accelerated due to worries about demand from the U.S.-China trade dispute.