EC warns 27 members to prepare for "significant disruptions" after Brexit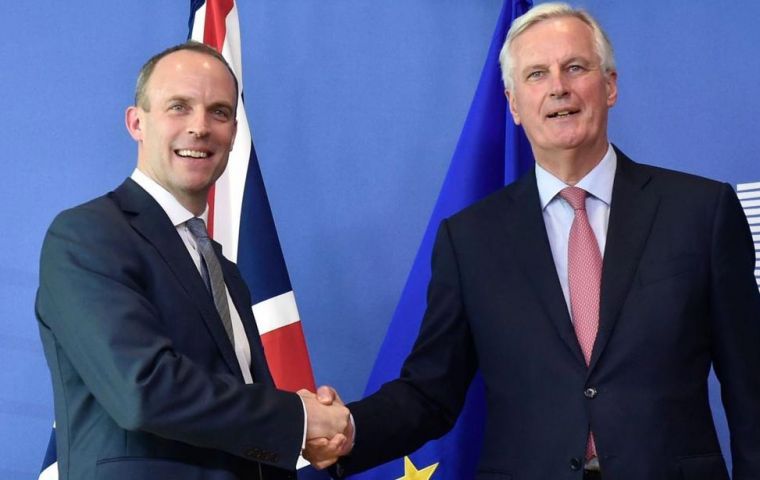 The European Commission has issued a warning to governments, businesses and citizens in the 27 remaining EU states to prepare for "significant disruption" as a result of Brexit.
Brussels officials said a no-deal cliff-edge withdrawal in March 2019 cannot be ruled out, and warned that "preparation must therefore be stepped up immediately at all levels and taking into account all possible outcomes".
It comes after the UK Government announced that it will produce around 70 "technical notices" over the coming weeks, setting out necessary preparations in the UK for a possible EU exit without agreement.
And top Whitehall mandarins warned MPs of "horrendous consequences" if a cliff-edge withdrawal was accompanied by "spiteful or ignorant" behavior on either side.
The chief executive of the Civil Service, John Manzoni, told the Commons Public Administration and Constitutional Affairs Committee: "We will be ready for a no-deal Brexit. Not everything will be perfect."
But he warned: "We have to prepare in the event that there are either spiteful or ignorant or whatever activities by third parties. That obviously makes it very uncomfortable and some horrendous consequences, and that's what we have got to try and do our best to mitigate against."
Customs chiefs told Parliament that introducing Prime Minister Theresa May's favored Facilitated Customs Arrangements at borders and ports could alone add extra costs of £700 million a year on business.
Jim Harra, of HM Customs and Excise, told the House of Lords EU External Affairs Committee that the additional cost would arise because traders would have to work out which of two different tariff rates they need to pay on each cross-border movement.
The European Commission released its report as Dominic Raab made his first visit to Brussels as Brexit Secretary for talks with chief EU negotiator Michel Barnier.
The 16-page Commission document warned of the possibility of long queues at borders and ports, disruption to planes and new restrictions on data transfers. A no-deal Brexit could mean "significant delays" to transport and a "significant drawback" for trade, while UK individuals and organizations could suddenly become ineligible to apply for EU grants and bid for EU contracts, it said.
"The Commission is devoting very significant resources and committing great efforts to achieve an agreement," it said. "This remains our goal. However, the outcome of negotiations cannot be predicted."
With or without an agreement, UK withdrawal will have "very real" consequences for citizens, businesses and professionals across Europe, and they cannot afford to wait until after March 29 2019 to get ready, it said.