Scot dentist travels 13.000 miles to attend Tristan da Cunha residents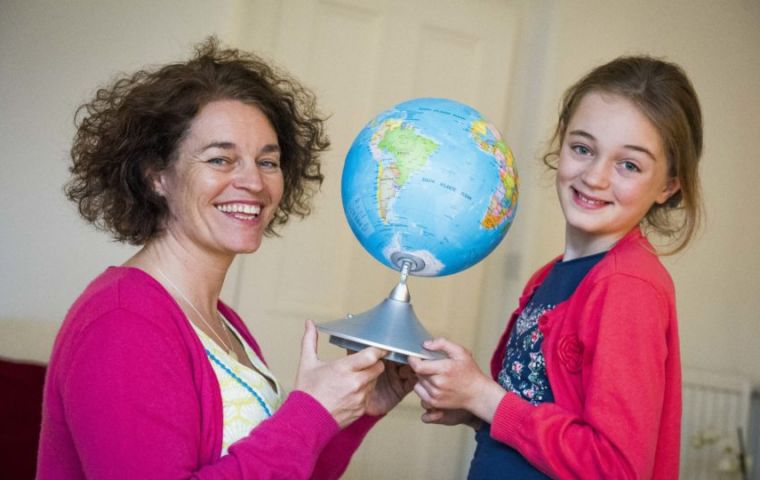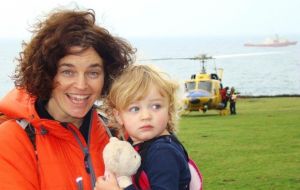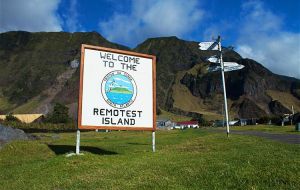 Once a year, dentist Penny Granger from Penicuik in Midlothian, sets off on an epic 13,000 mile round trip to a remote island in the South Atlantic. The journey involves a flight to Cape Town and then nine days on a boat in the stormy south Atlantic seas, all so she can tend the teeth of the residents of far flung Tristan da Cunha.
One of the most remote places on earth, the island is midway between Africa and South America and has no mobile phone signal and limited internet.
She spends about five weeks there and takes her eight-year-old daughter, Elika, who has been travelling with her to the island since she was just 18 months old.
She said: "I love the Tristanian people. They are just so warm and welcoming. It's back to an old fashioned lifestyle where you feel people are working together for the common good and they have embraced myself and my daughter.
"The time we are there is entirely dependent on the shipping schedule. It's very difficult to say exactly how long we are there.
"I'm there to do the drilling and filling and to make sure decay prevention is carried on throughout the year.
"We have locally trained staff to tend to the emergencies when I'm not there for infections and swellings."
Ironically, the capital of the island is called Edinburgh of the Seven Seas, which she travels into on a helicopter or barge from the boat as it is unable to come into shore.
With a population of under 300 the island is a small 7,000ft volcano with a strip of land in the north west where the settlement is and an area where the locals grow vegetables including potatoes.
She added: "The people survive well there. There is quite a unique industry, which is Tristanian Crayfish, so there is quite a lot of fishing done on the island and there is a factory, which everyone works in from the bank manager to the headmistress to the pensioners.
"They all work to process the crayfish once they have landed so it's a nice community environment. There is subsistence farming too so they raise their own cattle and sheep, which are free to roam around and they grow a lot of vegetables."
Most dental students have heard of the island as there was a case study that proved a connection between sugar and tooth decay.
The island was evacuated in 1961 and everyone left the island for the UK when the volcano erupted. Two thirds of the islanders chose to go back once it was safe but they took their new love of sugar habit with them.
Now with more ships visiting the island, sugary foods are easier to obtain and there is more tooth decay.
Ms Granger is planning to travel to the island again this year for her seventh visit and said: "It's quite wet and windy there so it's not a tropical paradise but I love it and the people." (BBC)