Dissatisfaction with Argentine government reaches 76%; Macri's support down to 31%
Thursday, July 26th 2018 - 06:54 UTC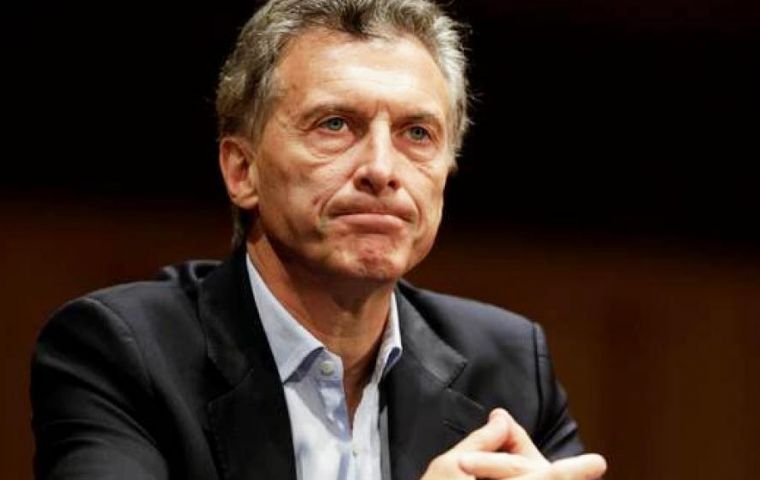 An overwhelming majority of Argentines, 76%, are concerned with the financial turbulence and deeply dissatisfied with the poor performance of the economy according to a monthly survey from the University of San Andrés, its lowest point since the peak reached in October 2017 following the victory of president Mauricio Macri's coalition in the midterm elections.
At the end of last year, 53% of polled Argentines were satisfied with the overall performance of the country's economy and politics, but since then it has lost 31 percentage points of support and currently stands at 22%, the lowest since president Macri took office.
According to the San Andres University opinion poll dissatisfaction extends to all social sectors, although the slide was in stages: in the last two months of 2017, the most disenchanted were at the bottom of the scale; in the first quarter of this year, the middle class followed, and finally the high income sector.
Dissatisfaction has also been extensive to the figure of president Macri, having dropped from 66% in October 2017 to 45% last June and 31% in July. In effect the so called "honey moon" following the October midterm election has completely vanished.
Nevertheless overall satisfaction and approval of the Macri administration is higher among the top income groups and the older the people. Likewise the gap becomes greater between extreme age groups, reaching 61%.
Satisfaction with public policies also continues to fall, although the Macri administration receive high marks for investment in Public Works, 45% together with foreign affairs 34%.