Trump ready to meet Iran leaders "anytime they want" and "no preconditions"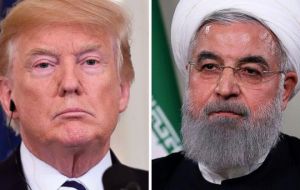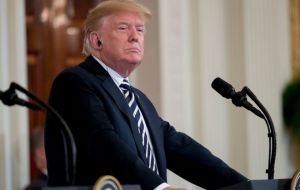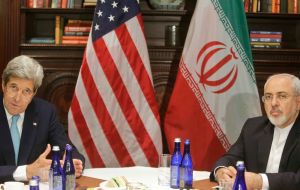 United States president Donald Trump declared on Monday that he would meet Iran's leaders "anytime they want," an invitation for face-to-face dialogue with a country he had appeared to threaten with war only days before and an affirmation of Trump's faith in his brand of personal diplomacy.
Trump said he would meet Iranian President Hassan Rouhani without preconditions, because "I believe in meeting."
"No preconditions," Trump said of a meeting with Iranian leaders. "No. They want to meet, I'll meet. Anytime they want. Anytime they want. It's good for the country, good for them, good for us, and good for the world. No preconditions. If they want to meet, I'll meet."
Trump was responding to a question at a joint news conference at the White House with Italian Prime Minister Giuseppe Conte.
Last week, tension between the United States and Iran escalated after Trump appeared to threaten military action against Iran in a tweet and Iranian officials vowed to resist any attempt to destabilize their country.
The United States will re-impose sanctions on Iran next week as part of Trump's withdrawal from the 2015 international nuclear compact with Tehran. Trump said on Monday that he thinks Iran will want to negotiate with him eventually, opening the door to new talks about its nuclear program.
"I believe in meeting. I would certainly meet with Iran if they wanted to meet. I don't know that they're ready yet," Trump said. "They're having a hard time right now."
That was an apparent reference to economic constraints and the loss of potential markets as a result of the U.S. sanctions.
Last week, Rouhani fired Valiollah Seif, head of the country's Central Bank, as the value of the Iranian rial continued to drop. It fell on Monday to a record low against the dollar, largely in anticipation of a round of U.S. sanctions that were lifted under the deal but are due to be restored next week. The administration has said it will reinstate penalties in November against countries and companies that purchase Iranian oil, including U.S. allies around the globe.
"I ended the Iran deal," Trump said. "It was a ridiculous deal. I do believe that they will probably end up wanting to meet, and I am ready to meet anytime they want to."
He added: "I don't do that from strength or from weakness. I think it's an appropriate thing to do. If we could work something out that's meaningful, not the waste of paper that the other deal was, I would certainly be willing to meet."