Change of Chinese import duties impacts on Jaguar Land Rover profits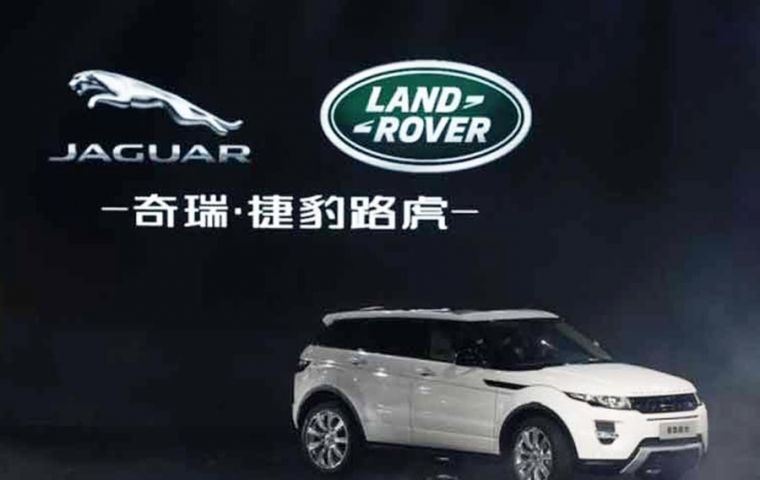 Jaguar Land Rover (JLR) has reported a loss for the first time in three years after sales slowed in China. The UK's biggest car firm, which is owned by India's Tata Motors, blamed the setback on "multiple challenges".
This included the impact of what it said was a "temporary issue" from a change in Chinese import duties. China plans to cut import tariffs for cars and parts for most vehicles to 15% from 25% from 1 July. As a result many consumers delayed purchases, JLR said.
The tariff change is part of the country's efforts to try to reduce tensions with the US over trade. The firm isn't the only car company affected by the changes to trade policies. Just days ago three US car firms warned that their performance had been affected by changes to tariffs.
Ford and General Motors lowered profit forecasts for 2018, citing higher steel and aluminum prices caused by new US tariffs.
Fiat Chrysler, which owns Jeep and Maserati, also slashed its 2018 revenue outlook after sales in China slumped as buyers postponed purchases in anticipation of lower car tariffs.
Jaguar Land Rover said the reduction in Chinese trade duties would help boost future sales in China. The group said fears over the UK's departure from the European Union and the backlash against diesel vehicles in the UK and Europe had also hit sales.
For the three months to June, Jaguar Land Rover made a £264m pre-tax loss, compared to a £595m profit last time round. Total sales fell 6.7% year-on-year to £5.2bn.
Tata Motors' chief financial officer PB Balaji said China's performance was its biggest concern. "We need to ensure China gets back to the growth rate that it was before the announcement of duty cuts," he said.
In terms of Brexit, he said the company was "gearing up for any eventuality that may be there".