Facebook in Brazil cracks down on misinformation networks ahead of election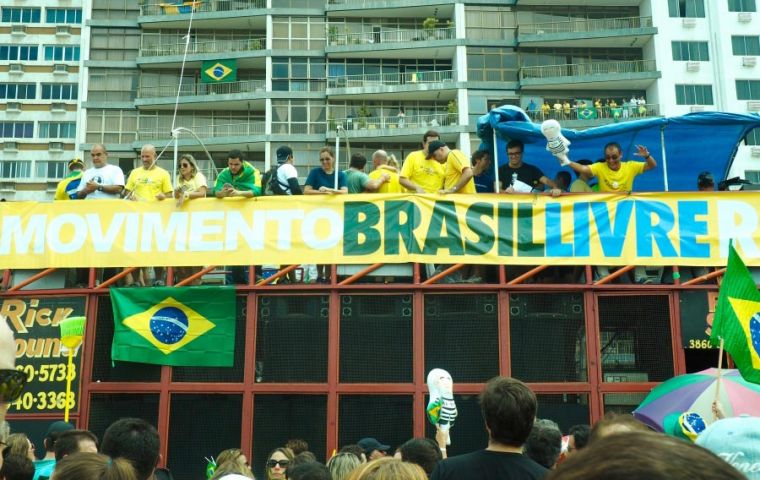 Facebook Inc on Wednesday took down a network of pages and accounts used by a right-wing Brazilian activist group, cracking down on what it called a misinformation network ahead of elections in October.
Facebook said in a statement that it deactivated 196 pages and 87 accounts in Brazil for their part in "a coordinated network that hid behind fake Facebook accounts and misled people about the nature and origin of its content, all for the purpose of sowing division and spreading misinformation."
The statement did not identify the pages or users involved, and a Facebook representative declined to identify them. However apparently sources indicated the network was run by senior organizers from Movimento Brazil Livre (MBL) or "Free Brazil Movement."
MBL later said in a statement on Twitter that several of its organizers had been affected. The group rose to prominence in 2016 leading protests demanding the impeachment of former President Dilma Rousseff with an aggressive style of online politics that has helped to polarize debate in Brazil.
The MBL statement criticized Facebook for blocking several organizers without giving a full explanation, complaining that some of the banned accounts were using members' real names and personal information.
"Freedom of expression and democracy are pillars of the MBL. We will use all of the legal, political and media resources offered by democracy to recover the blocked pages and undo this persecution," the group said.
A federal prosecutor in the state of Goias called on Facebook to disclose the pages and accounts it had deactivated, along with a justification for each, within 48 hours.
Facebook declined to comment on the prosecutor's request or the criticism from MBL.
The deactivated pages, which together had more than half a million followers, ranged from sensationalist general news feeds to political fare with an openly conservative slant, carrying names such as Jornalivre and O Diario Nacional.