Santos convinced that Maduro's days in Venezuela are numbered, "in the near future"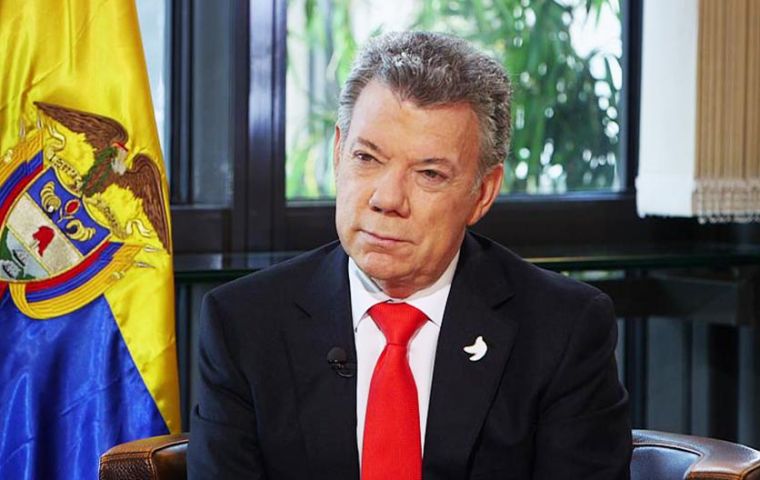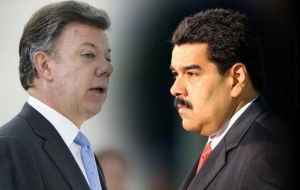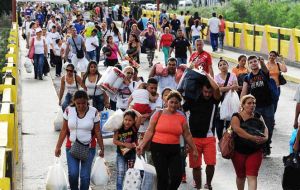 Nicolas Maduro's days as president of crisis-ravaged Venezuela are numbered, his outgoing Colombian counterpart Juan Manuel Santos told the French government news agency."I can see it happening in the near future," said Santos, pointing to the International Monetary Fund's latest projection that Venezuela's inflation will hit one million percent this year.
"A country with the level of inflation that Venezuela has... that regime has to fall."
Relations between the two heads of state have been tense for years with Maduro describing Colombia as a US "lackey" and Santos predicting imminent "regime change" in Venezuela ahead of presidential elections in May, won by Maduro but that were boycotted by the opposition.
Hundreds of thousands of Venezuelans have flooded into Colombia as they flee food and medicine shortages, as well as failing public services in their crisis-torn country.
Venezuela has been gripped by a four-year long recession which Maduro blames on opposition "sabotage."
He also disputed a claim by a group of leading Venezuelan universities that put extreme poverty in the country at 61%. Maduro says it's only 4.4%.
"He is in a state of denial," Santos said of Maduro. "He is irrational because he says no, there is no crisis there and he does not need help."
Last year Colombia repeatedly accused Venezuelan troops of territorial incursions while Santos has also been angered that Marxist National Liberation Army (ELN) guerrillas have found shelter in socialist Venezuela.
"Without a doubt, some ELN commanders are in Venezuela, we've known that for a long time," said Santos. "We've killed many of their leaders and regional chiefs there."
Tensions between the two countries are hardly likely to ease once Santos leaves office next week, with hard-right president-elect Ivan Duque set to take over.
As well as stoking unease across the border, Duque's ascendancy could have repercussions for the peace accord Santos signed with FARC rebels. That deal may have won Santos the Nobel Peace Prize but proved a poisoned chalice politically as his domestic popularity plummeted.
August 7 is the day Santos hands over the presidency to Duque, who upon his election in June vowed to make "corrections" to the peace deal, which he criticized for being too lenient on former rebels. Santos, though, sees no reason to fear that Duque will undo his hard-won achievements.