Venezuelan Prosecutor assures that the perpetrators of the "assassination attempt" against Nicolás Maduro were identified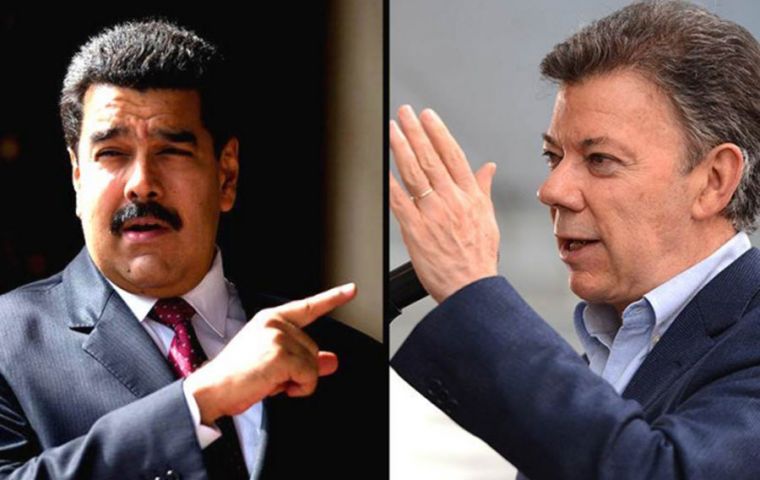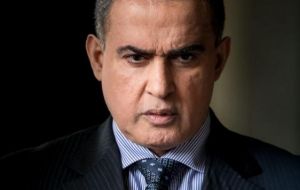 Last Saturday, the president of Venezuela, Nicolás Maduro, described as "attempted assassination" the events that interrupted an official ceremony in Caracas in commemoration of the anniversary of the armed forces.
On Monday, the Attorney General of Venezuela, Tarek William Saab, said that the perpetrators and their collaborators are identified in the "assassination attempt" that took place last Saturday against the president, warning that this act serves as a reprisal to stop "any violent attempt to undermine citizen peace "and the people.
After what happened on Saturday, President Maduro assured, without evidence or investigation, that both the Colombian government, headed by Juan Manuel Santos, and the Venezuelan "ultra-right" were jointly responsible for what happened.
"And I have no doubt that everything points to the right, to the Venezuelan ultra-right in alliance with the Colombian far right and that the name of (Colombian President) Juan Manuel Santos is behind this attack," Maduro said.
However, Prosecutor Saab did not replicate details or reveal any names of the alleged perpetrators during the press conference on Monday, nor did he even reveal any connection with the Santos government or with the Venezuelan opposition more than some "international connections" or the place where the explosive makers that armed the artifacts were housed in the days prior to the attack.
Saab assured that in 2017 "Venezuela experienced a moment of political tension that should have been canceled with the election of the citizen President of the Republic, Nicolás Maduro" after that process "opened doors for citizen coexistence and understanding with business sectors, economic, financial and political (...) when approximately 300 citizens linked to violent acts or demonstrations in past years, were granted measures of freedom and other measures, "despite this" this attempt of assassination occurs. "
Both the international community and the Venezuelan opposition condemned the attack on the president and his cabinet.
The opposition political party Vente Venezuela led by the dissident of the Table of Democratic Unity (MUD), Maria Corina Machado, referred to the situation this Saturday during a presidential act and said that "Nicolás Maduro must respond to justice and pay for all the crimes he has committed, "according to a statement.
The opposition party reveals in the same address that "yesterday's incident on Bolivar Avenue (Caracas), what it does demonstrate is that breaks are increasingly visible at the base of the regime."
On the other hand, the Bolivarian National Armed Forces (FANB) of Venezuela declared their "unrestricted loyalty" to Nicolás Maduro and his regime.
"Under no circumstances will we accept that national sovereignty is violated, we will remain unharmed and cling to the convictions that characterize us, supporting unconditionally and with unrestricted loyalty to our commander in chief," said defense minister Vladimir Padrino López.