Argentine and Brazilian prosecution reach a deal on "Operation Car Wash"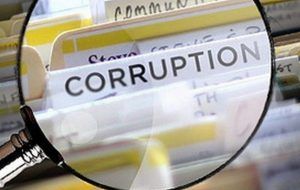 Argentina's main prosecutor's office said it has reached a deal with its Brazilian counterpart to use testimony reached through plea bargains in the "Operation Car Wash" corruption case in local graft investigations.
The move may quicken prosecutions related to the sprawling investigation into kickbacks offered by companies for government projects. The probe and related investigations have implicated hundreds of government officials and corporate executives across Latin America.
Until now, prosecutors' efforts had been hampered by uncertainty over whether Argentina's judicial system would respect the terms of plea deals reached in Brazil.
"This type of agreement is a requisite to access evidence available in Brazil that has limitations on how it can be used," the prosecutor's office said in a statement. The evidence "cannot be used against those covered by leniency agreements nor in cases other than those in which the information was shared."
Last November, Argentina's Congress passed a law allowing companies to sign leniency deals. Argentine prosecutors had previously complained about the lack of a legal mechanism for such deals, which were seen as key to encouraging cooperation with the Brazilian probe.