Cuban private farmers given more incentives to increase production
Thursday, August 9th 2018 - 08:15 UTC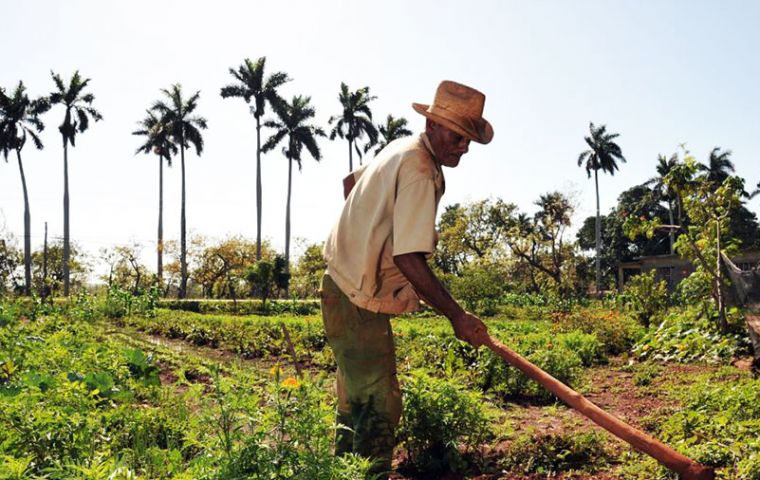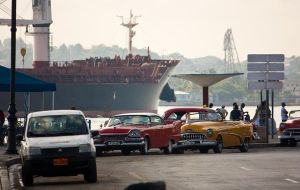 Cuba said this week it was doubling the amount of land it granted would-be farmers and the lengths of their leases in an effort to increase stagnating agricultural output. The state owns 80% of the land and leases most of that to farmers and cooperatives. The remainder is owned by some 400,000 private family farmers and their cooperatives.
Despite the leasing of small parcels of land to some 200,000 would-be-farmers over the last decade, huge swaths remain fallow.
The Communist Party newspaper Granma said the measures aimed at finding solutions to the "constraints that today slow agriculture) down."
Former President Raul Castro began leasing land, decentralizing decision-making and introducing market mechanisms into the sector a decade ago. But most of the effort has faltered and the state has backtracked on market reforms, once more assigning resources, setting prices and controlling most distribution.
Castro was replaced by President Miguel Diaz-Canel in April, but he remains head of the Communist Party.
Cash-strapped Cuba imports more than 60% of the food it consumes at a cost of around US$ 2 billion annually, mainly for bulk cereals and grains such as rice, corn, soy and beans, as well as other items such as powdered milk and chicken.
The new regulations, published in the official gazette, said first time farmers could lease up to 26.84 hectares of land, compared with the current 13.42 hectares and cooperatives an unlimited amount.
Leases will be increased from the current ten-year term to 20 years with the option to renew and cooperatives may lease fallow land indefinitely, versus for 25 years.
New farmers will be able to build homes and other facilities on up to 3% of the leased land compared with the current 1%, but in most cases still must produce certain crops or livestock and may not rent, buy or sell the land.
The Cuban government often blames bad weather, a lack of labor and capital for poor land use and production, while critics charge it is due to a lack of private property and foreign investment, rickety infrastructure and the Soviet-style command economy.
Cuba has been pouring tens of millions of dollars into crops with the goal of reducing imports. Despite that investment, Granma said that over the last decade rice production was up just 6%, beans 8%, corn 6% and milk 2.9%.