Pound falls below US$ 1.29 for the first time in almost a year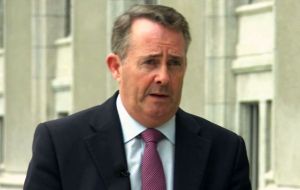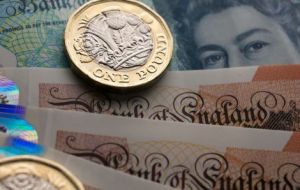 The pound has fallen below US$1.29 for the first time in almost a year on continuing worries Britain will leave the EU without a trade deal. Sterling also hit a nine-month low against the euro, and was down against the yen and Swiss franc.
Bank of England governor Mark Carney said on Friday the chances of a no-deal Brexit were "uncomfortably high". On Sunday, international trade secretary Liam Fox put the odds at "certainly not much more than 60-40".
The falls come despite a rise in UK interest rates, which usually pushes up the value of sterling. Since the beginning of the month, the pound has fallen 1.7% against the dollar and 0.8% against the euro.
A cheaper pound makes imports - and anything bought by foreign exchange, such as holidays - more expensive. It also makes the UK a less attractive place to work for foreign nationals.
But it makes UK exports more competitive. In the first three months of the year, the UK exported a record £87bn in goods to the rest of the world, following a year in which they hit an all-time annual high of £338.9bn
Investors are focusing on a critical meeting in October between Prime Minister Theresa May and EU leaders to try to thrash out the terms of Britain's withdrawal. Without a deal, some economists believe the UK and its trading partners would suffer an economic downturn.
The IMF has said economic growth across the 27 remaining EU states would fall by as much as 1.5% by 2030, and wipe out almost 4% of the UK's GDP.
The pound's fall has also been exacerbated by the dollar's recent strength on the back of strong economic numbers and good company profits in the first two quarters of the year.