Bannon defends Johnson: "Boris has nothing to apologize for"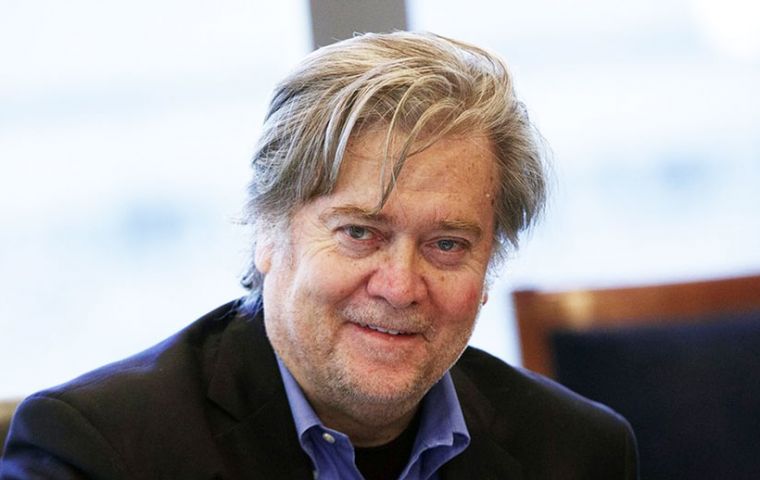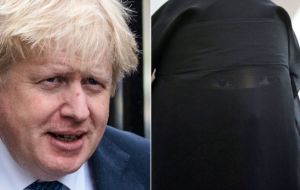 Former White House chief strategist Stephen Bannon on Sunday defended Boris Johnson amid controversy over the former British foreign secretary's comments that women who wear burqas look like "letterboxes" and "bank robbers."
In an interview with the Sunday Times, Bannon scoffed at the firestorm caused by Johnson's comments, which were made in an op-ed arguing against banning full-face veils.
"His entire argument revolves around not wanting to ban the burqa, but arguing that he agrees that it's an oppressive garment and that there is no scriptural basis for it in the Quran, which is true," Bannon said. "I think the substance got lost because of his throwaway line."
He added that Johnson has "nothing to apologize for" because the controversy is a result of political correctness and the mainstream media being unable to "separate the 'signal from the noise.'"
Johnson resigned as foreign secretary last month over differences with Prime Minister Theresa May on her Brexit policy. He has faced scrutiny in recent days over his op-ed, with critics accusing him of Islamophobia and "casual racism."
Despite the uproar, Bannon on Sunday boosted Johnson's case as a potential prime minister.
"Boris just needs to be Boris – true to his nature and his calling – and I think he has potential to be a great prime minister, not a good one," Bannon said.
Bannon left the Trump administration in August 2017, and has since had a falling out with President Trump over comments he made to author Michael Wolff in the book "Fire and Fury."
Last month, Bannon announced plans for a political foundation in Europe in an effort to bolster far-right candidates and nationalist parties.