Brazilian food giant JBS hit by a surge in feed costs and trade conflicts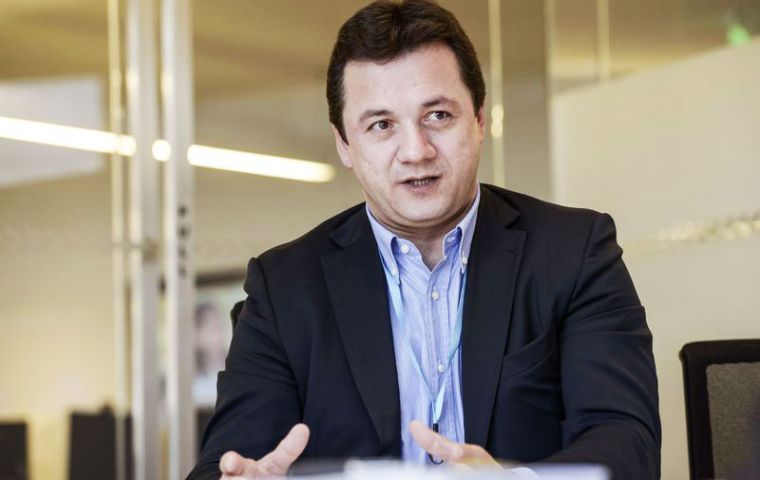 Brazilian food company JBS SA would need to raise product prices by another 7% at its processed foods division Seara to offset a surge in feed costs, executives said on Wednesday. Seara raised prices by 3% in the second quarter, the executives said on a conference calls with analysts to discuss second-quarter results.
"Our focus is to pass through higher feed costs," said Wesley Batista Filho, chief executive of JBS's South America operations and a member of the company's founding family. "What we've done so far was not enough."
A rise in local corn prices prompted the company to import corn from Argentina to use as feed at its Brazilian meat processing plants.
On Tuesday JBS posted a wider-than-expected net loss of 827 million reais (US$ 212.7 million) for the last quarter as a truckers strike in Brazil and a sharp rise in currency-related charges affected the bottom line. Excluding those effects, JBS said profits would have been 3 billion Reais.
Pressure at JBS's U.S. pork business also caused a 6.3% drop in net revenue to US$ 1.43 billion at that division. JBS said that potential Mexican tariffs related to the United States and a trade dispute between Washington and China are hampering pork sales to Asia and ham sales to Mexico out of the United States.
On the home front, net revenue at Seara fell 5.4% compared with the same quarter a year ago to 4 billion Reais, affected by the truckers' protest as well as a Russian trade ban. Still, strong demand for beef in the United states helped bolster the company's overall operational results.
"While we were already expecting a strong quarter in the U.S. beef business, this segment outperformed our estimates," Barclays analysts wrote in a note to clients.