HMS Exeter sunk in 1942 by Japan has been plundered by Chinese pirates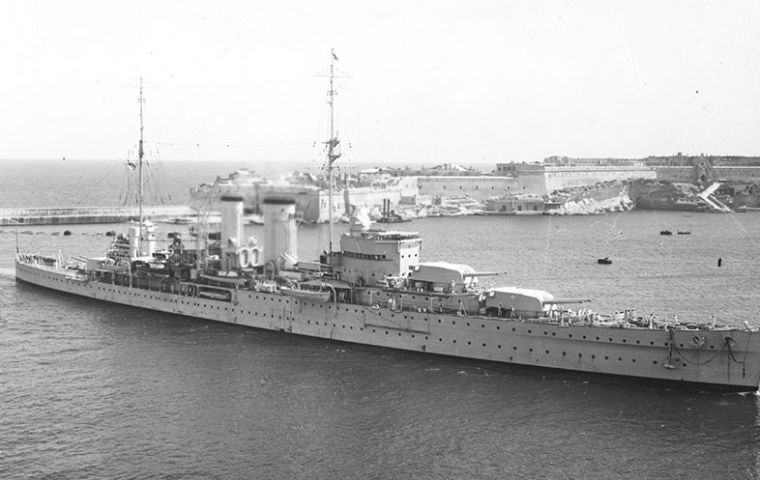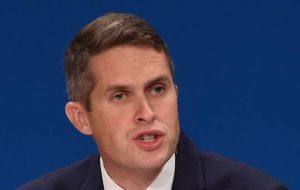 Ten British ships sunk during the Second World War and designated as war graves have been plundered for scrap metal by Chinese pirates, an investigation by The Mail on Sunday has found. They include HMS Prince of Wales and HMS Exeter which was involved in the River Plate battle against the Graf Spee, closely operating from the Falkland Islands.
Vessels that provide the final resting place for more than 1,000 sailors have been smashed to pieces and looted by greedy salvagers. British Defense Secretary Gavin Williamson demanded an immediate investigation. 'The UK Government absolutely condemns the unauthorized disturbance of any wreck containing human remains, and always has done,' he said.
'A military wreck should remain undisturbed and those who lost their lives on board should be allowed to rest in peace.'
Experts previously said that six British ships had been plundered. Now they have revealed that four more have been targeted, and the figure is likely to rise.
The ten lying off the Malaysian and Indonesian coasts were sunk in late 1941 and 1942. They include HMS Prince of Wales and HMS Repulse, whose hulls had for decades served as graves for the 835 men who went down with the two ships. But the callous gangs of scavengers have now looted around half of their 750ft-long structures, with the remains of fallen heroes dredged up with the metal.
Even worse is the fate of the heavy cruiser HMS Exeter, which famously confronted the doomed Graf Spee in the Battle of the River Plate. It went down off Indonesia in 1942 with the loss of 54 sailors, but hardly a trace of her is left on the sea bed.
Hundreds more sailors' remains are entombed in the wrecks of a further seven British ships lost in the area which have been violated by the pirates.
Promising action, Mr Williamson said: 'I am very concerned to hear any allegations of incidents of Royal Navy wrecks being plundered in the Far East.
'We will work closely with the Indonesian and Malaysian governments to investigate these claims.'