Snowfall across central Uruguay on Sunday
Tuesday, August 21st 2018 - 08:40 UTC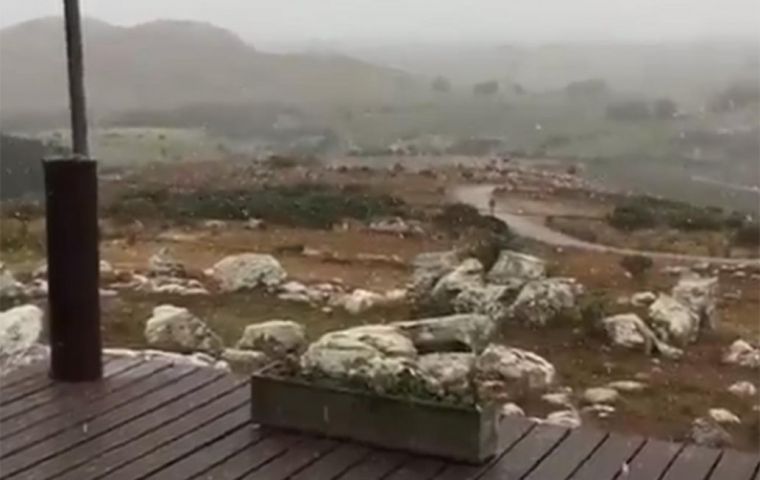 A rare snowfall was seen across parts of Uruguay on Sunday while graupel resulted in an icy coating across parts of eastern Argentina.
The snow fell as cold air rushed across Uruguay following a cold front that brought heavy rainfall to the region from Saturday into Sunday morning.
While not the coldest air of the season, enough moisture lingered in the allow snow to fall in the higher terrain of southeast Uruguay on Sunday.
High temperatures were roughly 14 degrees C (25 degrees F) lower on Sunday than Saturday across the region.
Farther south the same storm system and cold airmass produced graupel across eastern Argentina, near Bahia Blanca.
An icy covering was seen all the way to the coastline in the pictures below.
A trend toward milder weather is expected in the coming days before another potent storm system arrives with the risk for rain and thunderstorms Thursday night into Friday from Argentina to Uruguay.