Argentine trade deficit in seven months climbs to US$ 5.9 billion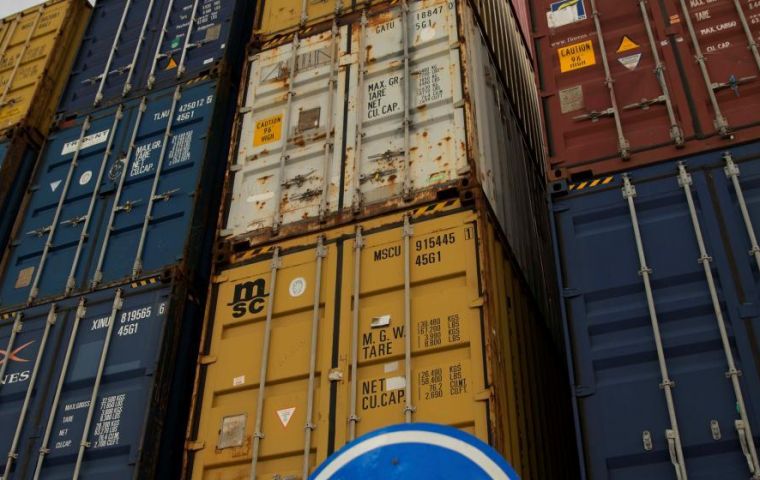 Argentina posted a trade deficit of US$789 million in July, government statistics agency Indec said on Wednesday, compared with a deficit of US$ 359 million in June and a deficit of US$ 748 million in July 2017.
Exports rose 1.7% year-over-year to US$ 5.4 billion, while imports rose 2.2% to US$ 6.2 billion. For the first seven months of the year, Argentina's cumulative trade deficit was US$ 5.9 billion, Indec said, up from US$ 3.4 billion in the same period last year, representing a 74.5% increase. This was the 19th month running of trade deficits.
A more detailed reading shows that export prices rose 11.1% but volumes dropped 8.4%, with a special negative impact from commodities because of the drought that is believed to have cost Argentina over US$ 8 billion.
Agriculture manufactured goods exports were down 2.8%, while industrial manufacturing was up 14.5% and the sale of fuels and power jumped 199.1%.
Imports of intermediate goods in July climbed 20.5% over a year ago while fuel and lubricants increased 37.4% and consumer goods, 7.9%.
In July Argentina main trade partners were Brazil, China and the US, in that order. Exports to Brazil reached US$ 1.002bn and imports US$ 1.434bn. To China, exports US$ 345m and imports US$ 1.138bn, and to US US$ 372m and US$ 733m. As can be appreciated all negative for Argentina. The three markets absorbed 31.9% of Argentine exports and provided 53.6% of imports.