Brazilian currency sliding to record lows ahead of October's election outcome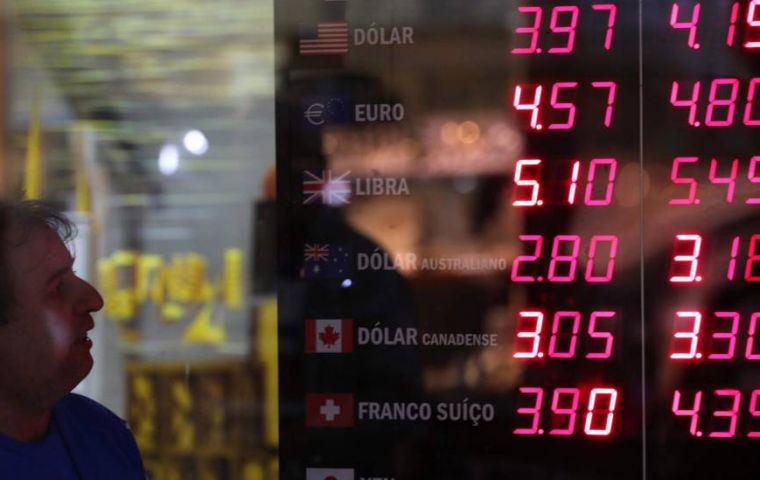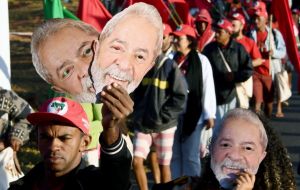 The Brazilian currency Real fell to a 31-month low versus the U.S. dollar on Thursday on jitters ahead of the country's October election. Jitters across emerging markets caused by a stronger U.S. dollar and exacerbated by the unfolding currency crisis in Turkey already took a toll on the Brazilian unit before this week.
"Lack of clarity that an investor-friendly candidate will win should weigh on local assets, intensify demand for FX hegde[s] and triggers real selloff towards the 4/4.20 range [versus the dollar] during September and October," said Gustavo Rangel, chief Latin American economist at ING.
Brazil's real was on track for a more than 5% slide for the week on Thursday, having sold off more than 24% in the year so far, according to FactSet. One dollar last bought 4.1189 Real, up sharply from 4.0415 Real late Wednesday, a level not seen since January 2016, when the dollar-real pair hit its all-time high.
Much of this week's downward move was inspired by new electoral polls, which showed strong support for former and currently imprisoned president Lula da Silva, who isn't technically allowed to run for office at this point. Right-leaning candidate Jair Bolsonaro and environmentalist Marina Silva also garnered support. However, the poll numbers weren't in favor of market-friendly candidate Geraldo Ackmin.
The polls underlined the uncertainty surrounding the election, as well as the possibility of a return of a left-leaning government to a nation that is desperate for a public finance and pension reform, analysts said.
At the end of this month, the election campaign is moving into the next stage with television and radio ads, which are expected to help Ackmin due to his TV ad share, said ING's Rangel. Mid-September will be the deadline to register presidential candidates, which also serves as the deadline for a local tribunal to rule on Lula's eligibility to run.
Should the courts prevent Lula from running, the PT (Workers) party is expected to replace Lula with Fernando Haddad, the current vice presidential candidate on the ticket.
Brazil's central bank also has at least US$ 50 billion in FX reserves to intervene and support the Real. The bank intervened earlier this summer to support its currency.
The first round of the presidential vote is scheduled for Oct. 7, followed by the runoff on Oct. 28. The country is currently led by President Michel Temer, who replaced Dilma Rousseff following her impeachment in connection with a budget scandal.