Brazilian minister apologizes: injunction on glyphosate still on appeal
Monday, August 27th 2018 - 08:27 UTC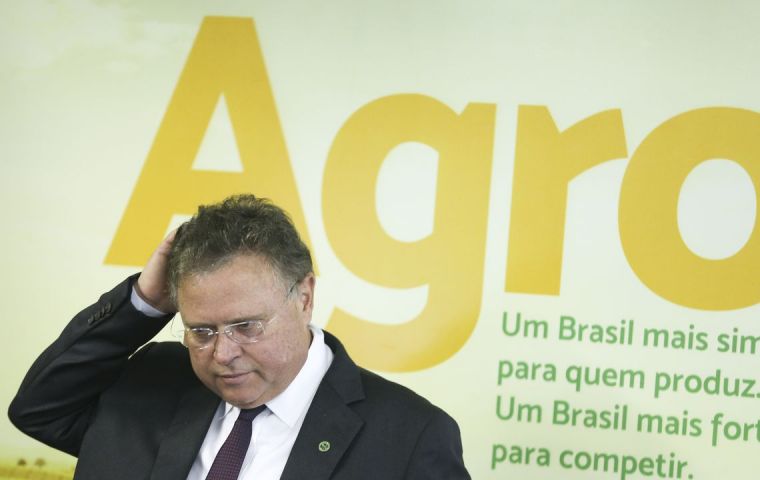 Brazil's Agriculture Minister Blairo Maggi tweeted on Friday that he had incorrectly stated a day earlier that a court had lifted an injunction on products containing the widely used herbicide glyphosate and that a ruling was still pending.
An appeal is still pending on an Aug. 3 ruling that new products containing the chemical could not be registered in the country and existing registrations would be suspended as of September, until health authority Anvisa issues a decision on its re-evaluation of glyphosate's safety.
Maggi tweeted and apologized pointing out that the injunction had been lifted.
"My desire to resolve this issue is such that I have just passed on information that the glyphosate injunction had been struck down ... I'm still waiting for the decision. Sorry for what has happened!!" Maggi said in a follow-up tweet.
Brazil is the world's largest exporter of soybeans, and glyphosate products, such as Roundup by Bayer AG's Monsanto Co, are widely used on the country's soy and other crops.
The appeal claimed maintaining a suspension on glyphosate would make the country the first in the world to ban it. A suspension could result in the loss of an estimated US$ 25 billion in trade, court records showed.
Maggi said last week that banning the popular weed-killer would be "a disaster" for Brazilian agriculture as no comparable alternatives are readily available. Brazilian farmers begin planting soy next month.
Brazilian pesticides lobby group Sindiveg, which represents companies in the sector including Monsanto, said it would await the ruling on the appeal before deciding on any further action.