Brazilian Supreme Court confirms constitutionality of outsourcing
Friday, August 31st 2018 - 08:59 UTC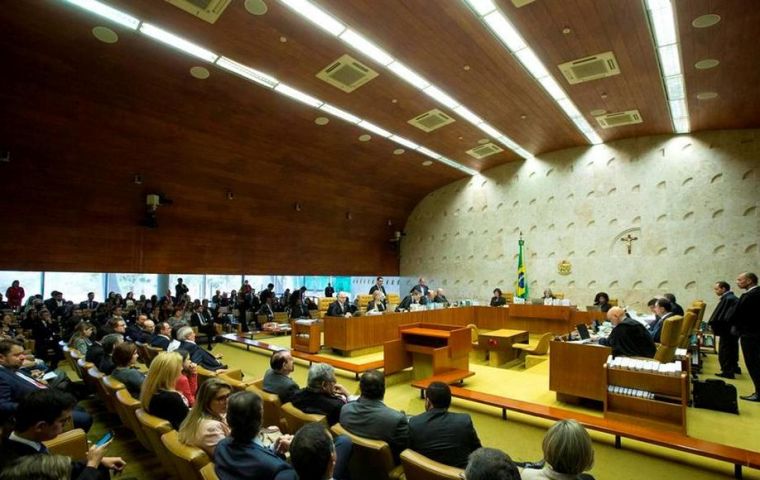 Brazil's Supreme Court voted 7-4 on Thursday to allow companies to outsource all types of jobs, a ruling that confirms the constitutionality of labor rules set last year under a law that was fiercely opposed by unions.
The decision will help employers resolve some 4,000 pending lawsuits against the outsourcing of core jobs in companies, cases that were based on an adverse ruling by a superior court in 2011.
The ruling was welcomed by business leaders who argued that outsourcing would create jobs and reduce Brazil's high 12.3% unemployment rate.
The Sao Paulo group SindusCon-SP that represents 1,374 building firms said outsourcing was "indispensable" for the modern construction industry.
But the Força Sindical labor federation called the decision "nefarious" and said unrestricted outsourcing was a big setback for workers' rights because it undermined collective bargaining and created second-class workers who would not enjoy benefits.