Chile and Japan working on an early system to anticipate outbreaks of red tide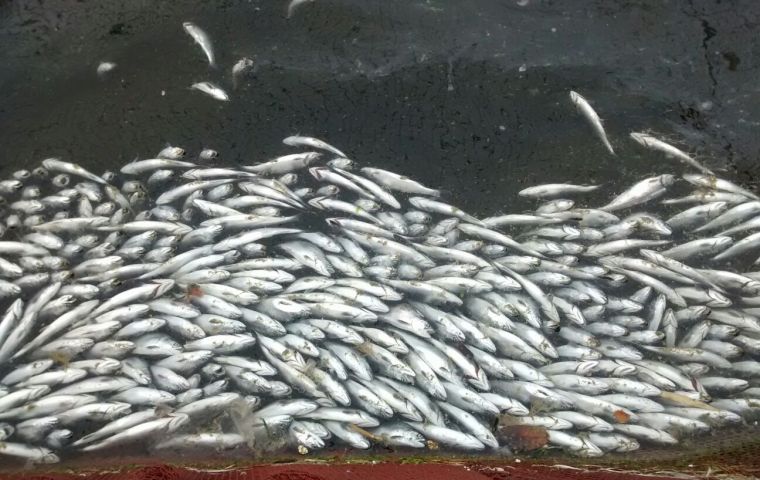 The Chilean University of La Frontera with support and financing from Japan's International Cooperation Agency (JICA), will attempt to develop an unprecedented early warning system that makes it possible to monitor, predict and detect the outbreaks of red tide in southern Chile. JICA is contributing with almost US$ 4.5 million.
The interest from Chilean and Japanese experts follows the massive losses at the end of 2016 when the toxic red tide outbreaks caused an estimated loss of USD 800 million mainly to the salmon industry in southern Chile. Authorities decreed the coastal front of Los Lagos region, a catastrophe zone.
On the Chilean side the operation involved the Fisheries and Aquaculture Under Secretary, the National Fisheries and Aquaculture Service, the Ministry of Public Health and researchers from the universities of Antofagasta and Los Lagos
Eduardo Hebel, deacon of the University, highlighted the importance of collaborative work, "this project that we are launching has those particularities: it brings science closer to the population and to the reality of the environment, with a strong social component that improves people's quality of life".
Japan's ambassador in Chile, Yoshinobu Hiraishi, said that "from our country we have supported Chile for several years with the aim of improving the quality of fisheries and the promotion of production. As an example, since the 70s we have financed different projects throughout the country, which have benefited the coastal communities, which makes us very happy. We hope that this initiative deepens aquaculture cooperation and the relationship as partners".
The research will be headed by project leader Milko Jorquera and will count with the participation of an outstanding expert in microbiology at the University of Kyoto, Fumito Maruyama, who was recognized as the best young researcher of the Society of Microbiology of Japan in 2017 and was the winner of the Young Researcher Award, Japanese Society of Microbial Ecology in 2016. (FIS).