US economy "booming", but only 38% approve of Trump, according to opinion polls
Tuesday, September 11th 2018 - 08:51 UTC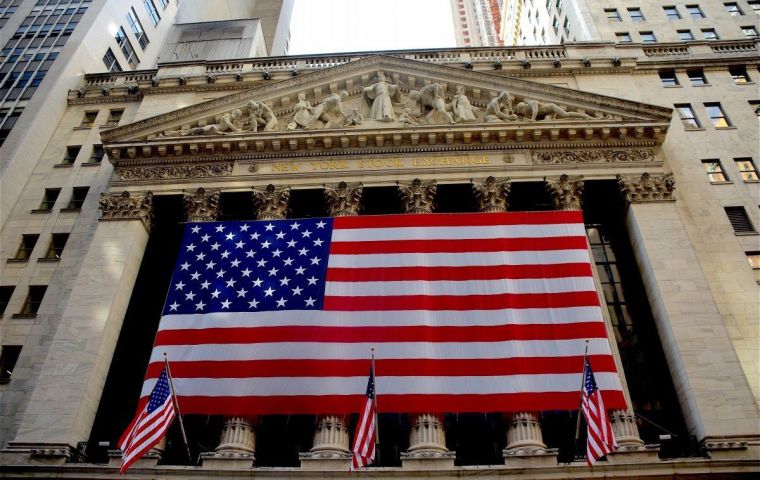 United States voters love the performance of the economy, but it has failed to translate into higher approval for President Donald Trump, according to one new poll. The disconnect is perhaps the biggest challenge facing Republicans as they battle to keep control of Congress in November's midterm elections.
Seventy percent of voters describe the U.S. economy as "excellent" or "good" in a new Quinnipiac University poll, matching the survey's all-time high. But the strong outlook on the economy has not lifted Trump. Only 38% of voters approve of the job he is doing, versus 54% who disapprove, according to the survey.
The reading could spell bad news for the GOP, which has primarily touted the strength of the economy as it tries to defend a House majority in this year's midterms. Voters appear convinced that the economy is strong, but a majority of voters either do not associate it with Trump, the Republican Party's leading figure, or disapprove of the president for other reasons.
"The economy booms, but President Donald Trump's numbers are a bust. An anemic 38% approval rating is compounded by lows on honesty, strength and intelligence," Tim Malloy, assistant director of the Quinnipiac University Poll, said in a statement.
A separate CNN/SSRS poll released on Monday found a poor approval rating for Trump despite good feedback for how he handles the economy, specifically. Only 36% of Americans approve of the job the president is doing, down from 42% in August. It comes despite 49% of respondents saying they approve of how he is handling the economy, which remained steady in July, August and September.
In public appearances throughout the year, House Speaker Paul Ryan and top House Republicans have taken opportunity to promote the economy. When Trump faces pressure, he often points to growth and unemployment figures.
The president did so on Monday morning, as he combats a narrative of chaos that has re-emerged with the release of veteran journalist Bob Woodward's book about his White House. In a tweet, he claimed the economy is "soooo good" that Democrats have started "flailing & lying like CRAZY!"
Trump also tweeted a wildly inaccurate statement that gross domestic product growth in the second quarter was higher than the unemployment rate for the first time "in over 100 years." (The White House later admitted that claim was incorrect.)
Democrats hope to flip 23 GOP-held House seats in November and take a majority in the chamber. They appear to be at least slight favorites to do so, as of now.
The sitting president's party often gets clobbered in midterm election years. Holding off electoral disaster becomes even more difficult when that president has a low approval rating. Trump has an approval rating of just above 40%, versus roughly 53% who disapprove of him, according to FiveThirtyEight's rolling average of polls.