Brazilian equities and currency slump on Tuesday on latest opinion polls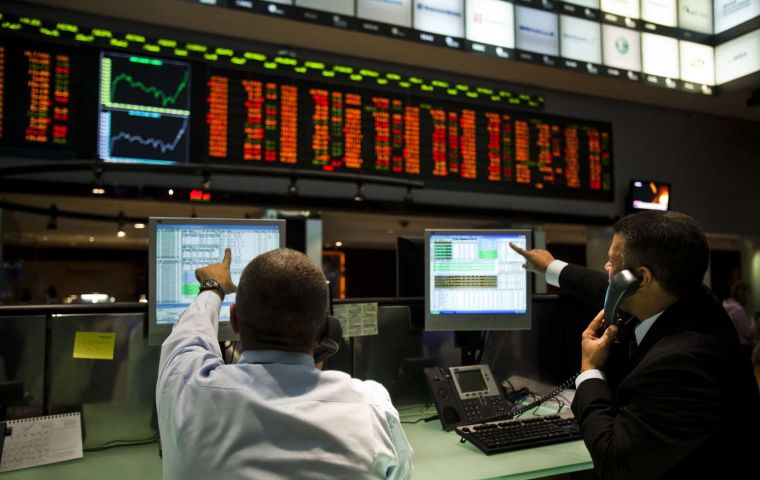 Brazilian equities and currencies slumped on Tuesday after an opinion poll on the presidential election showed leftist candidates gaining ground while market-friendly centrists did not.
Traders had bet that a market-friendly candidate would emerge from the pack to win in October 7. But a Datafolha opinion poll released on Monday night underlined that the window for such a development is rapidly closing.
The Real currency weakened 1.46%, while the benchmark Bovespa equities index fell 2.4% to its lowest level since July.
Leftist candidates such as Ciro Gomes and Fernando Haddad, the likely stand-in for former President Luiz Inacio Lula da Silva, made progress, the poll showed.
Right-wing populist Jair Bolsonaro extended his lead marginally after surviving a near fatal stabbing at a campaign event.
Market-friendly centrists such as former Sao Paulo Governor Geraldo Alckmin continued to lag, meaning a run-off is likely between Bolsonaro and a leftist candidate following the Oct. 7 election.