Bolsonaro leads Brazilian presidential competition with 26% vote intention, according to Ibope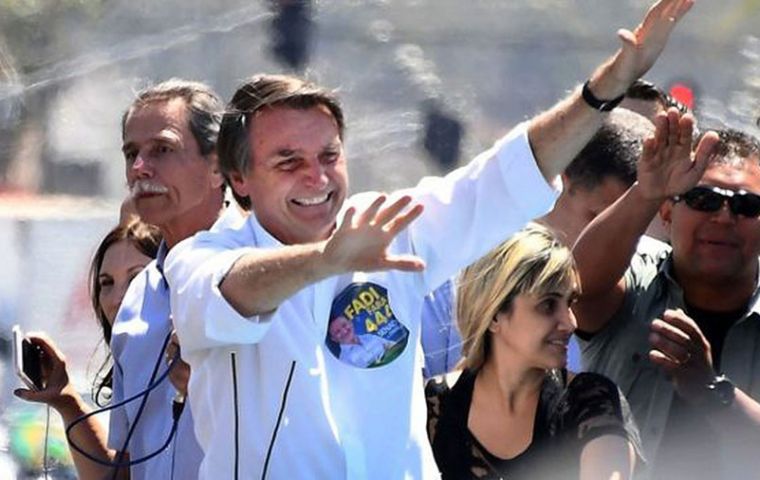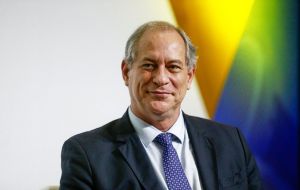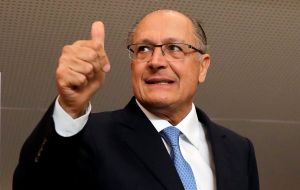 Pollster Ibope released on Tuesday its latest vote intention survey for the different Brazilian candidates who will be disputing the first round of the presidential election next October 7, and they proved to be quite similar to those made public a day before by another significant pollster Datafolha.
According to Ibope, right wing extremist Jair Bolsonaro leads all other candidates with 26% vote intention in the first round, but would have difficulties defeating most candidates in the runoff at the end of October. The runner up place to compete in the runoff has as potential candidates, Fernando Haddad (PT), Ciro Gomes (PDT), Marina Silva (Rede) and Geraldo Alckmin (PSDB).
The former Army captain Bolsonaro recovering from a stabbing attack in a Sao Paulo hospital, was up four percentage points from the previous Ibope, 3 September, from 22% to 26%. He is followed by four candidates with a minimum difference among them: Ciro Gomes, 11%; Marina Silva and Geraldo Alckmin, 9%; and Haddad, 8%.
All other hopefuls --8-- appear with less than 3% vote intention, while annulled or spoilt votes totaling 19% of interviewees and 7% said they didn't know or would not reply.
However in all scenarios displayed by Ibope regarding the runoff on 27 October, the main results ended in technical ties since differences were below the error margin of the opinion poll. In effect, Ciro Gomes would be ahead of Bolsonaro 40% to 37%; Alckmin 38% and Bolsonaro 37%; Bolsonaro and Marina Silva, 38% to 38%, and finally Bolsonaro vs Haddad, 40% to 36%.
The Ibope survey interviewed 2.002 voters all over the Brazilian territory between September 8 and 10, with a margin error of plus/minus two percentage points.