Skripal case: Russia locates alleged murderers, but they are "civilians", Putin said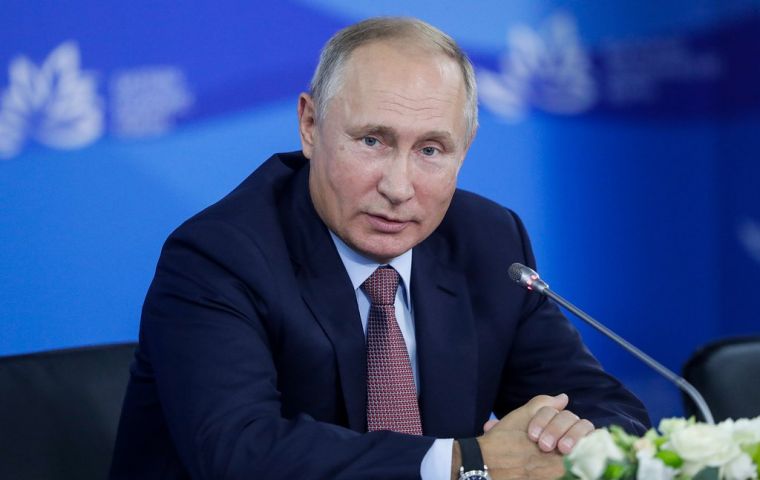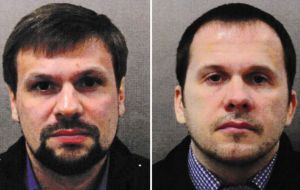 President Vladimir Putin said on Wednesday Russia had found the two men accused by British prosecutors of trying to murder ex- Russian spy Sergei Skripal and his daughter Yulia in Britain, but that there was nothing criminal about them.
British prosecutors last week identified two Russians they said were operating under aliases - Alexander Petrov and Ruslan Boshirov - whom they accused of trying to murder the Skripals with a military-grade nerve agent in England.
The duo had entered Britain on genuine passports, prosecutors said, while British Prime Minister Theresa May described them as military intelligence officers almost certainly acting on orders from high up in the Russian state.
Putin, speaking at an economic forum in the Russian Pacific port city of Vladivostok, said Russia had located the two men, but that there was nothing special or criminal about them. "We of course checked who these people are. We know who they are, we found them. Well, I hope they will come out themselves and speak about themselves. It will be better for everyone," said Putin, responding to a question about the case.
"There's nothing special and criminal about it, I assure you. We'll see soon... They are civilians of course. I would like to appeal to them so that they hear us today. They will come somewhere, to you, the mass media..."
Hours after Putin spoke, Russian state TV said one of the two men, Petrov, had told it by phone that he might comment on the case next week.
Asked about Putin's remarks, Prime Minister Theresa May's spokesman said Britain's attempts to get an explanation from Russia over the poisoning of the Skripals had always been met with obfuscation and lies and that had not changed.
"These men are officers of the Russian military intelligence service, the GRU ... The government has exposed the role of the GRU, its operatives and its methods, this position is supported by our international allies," the spokesman told reporters.
"We have repeatedly asked Russia to account for what happened in Salisbury in March and they have replied with obfuscation and lies. I can see nothing to suggest that has changed."
Moscow has repeatedly denied any involvement in the poisoning, casting it as part of a Western plot to smear Russia to justify more sanctions against it.