Argentine inflation in August rose 3.9%, and 34.4% in twelve months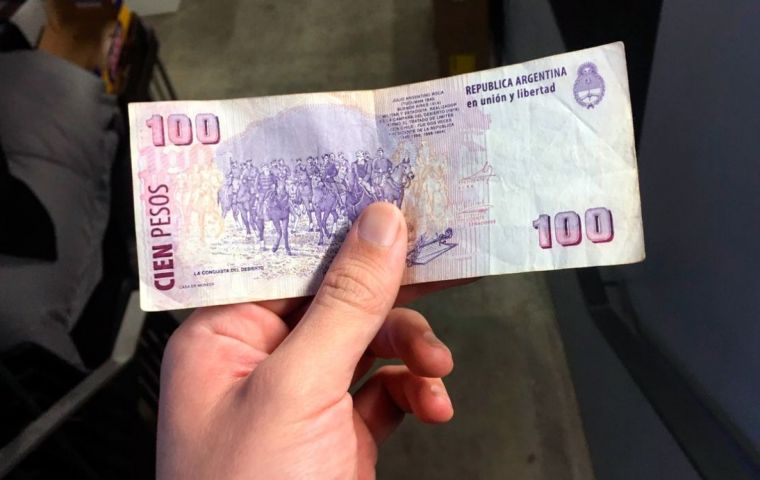 Argentina says consumer prices rose 3.9% in August, the highest rate so far this year. That brings the 12-month nationwide inflation rate to 34.4%, one of the world's highest.
The inflation rate published by the official statistics agency Indec, on Thursday follows a sharp devaluation of Argentina's currency. The peso has plunged more than 50% so far this year. That led Argentina's government to seek a US$ 50 billion loan from the International Monetary Fund aimed at strengthening the economy.
To obtain some early funds, President Mauricio Macri has promised to bring Argentina's primary fiscal deficit to zero in 2019. But austerity measures have fueled labor discontent. Top price increases in August were in communications, which rose 12.4%, and housing, water, electricity and other fuels, up 6.2%.