BoE and European central bank keep rates unchanged; Turkey hikes 625 points to 24%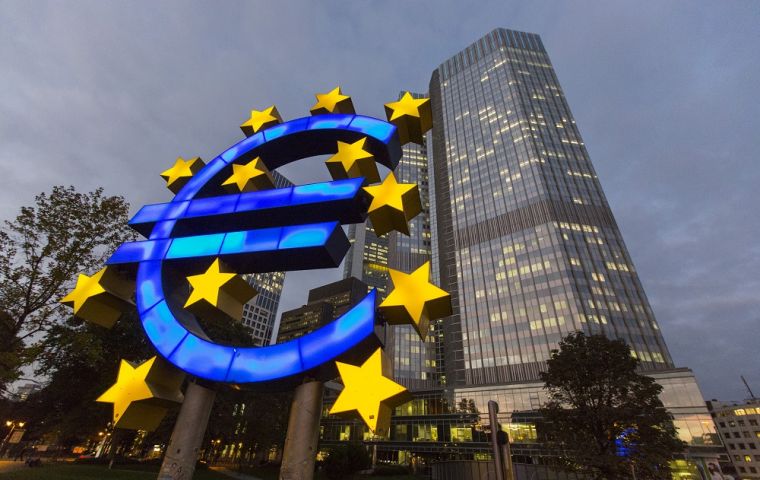 Stocks in Europe reversed earlier gains by Thursday's close to finish lower, as investors digested fresh news out of the central banking sphere. The pan-European STOXX 600 closed down 0.15%, with the majority of sectors falling into negative territory. The U.K.'s FTSE 100 slipped 0.43% by the close, while France's CAC 40 ended a touch lower, off 0.08%, and Germany's DAX rose 0.19%.
Autos was Europe's top performing sector on Thursday, jumping 1.04% on the back of hopes that China and the U.S. might reach a compromise over trade. Apparently the Trump administration was in the early stages of proposing a new round of trade talks with China in the near future.
But in Europe, the focus was on monetary policy with three meetings taking place during Thursday's session. First off, the Bank of England (BoE) decided to hold fire on raising interest rates Thursday, with all rate-setters voting unanimously to hold rates at 0.75%, as expected.
In a statement, the BoE admitted that since its previous meeting, there have been indications of "greater uncertainty about future developments in the (EU) withdrawal process", with this being particularly seen in financial markets.
During mid-trade, the Turkish central bank announced that it had increased its benchmark rate to 24%, a hike of 625 basis points from the previous rate of 17.75%. The Turkish lira rose sharply against the dollar following the decision, which was seen as having exceeded market expectations.
In Frankfurt, the European Central Bank decided to kept its benchmark interest rates unchanged Thursday, which was widely expected. During the press conference, President Mario Draghi talked about the state of monetary policy, and reaffirmed his confidence in the economic state of the Euro zone.
The ECB chief did, however, warn that global risks, such as financial market volatility and protectionism had gained "prominence." The Euro rose against the dollar in afternoon trade and by Europe's close.
Market players are also keeping an eye on Brexit. The European Union has said it will not reconsider aspects of the Brexit agreement that the U.K. has already agreed upon. On Thursday morning, the British government gathered to discuss the possibility of a "no-deal" Brexit.