US comes out strongly in support of Taipei in its influence policy dispute with Beijing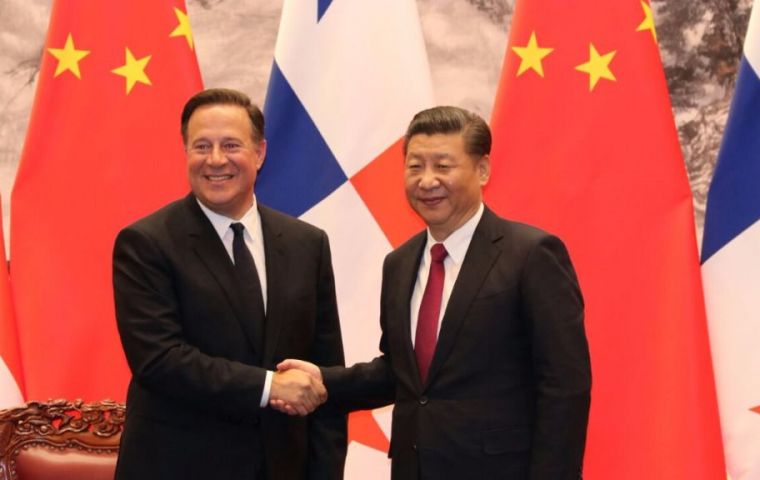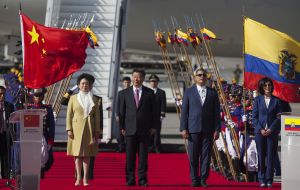 The State Department announced last week that it would temporarily recall U.S. ambassadors to the Dominican Republic, El Salvador and Panama for consultations in Washington. The meetings will focus on recent decisions by Latin American countries to no longer recognize Taiwan and ways the U.S. can "support strong. independent, democratic institutions and economies throughout Central America and the Caribbean"
China's increasing political ties and economic heft in Latin America have been a subject of debate and concern among US analysts and policymakers for more than a decade. This diplomatic recall is the administration's latest attempt to counter Chinese outreach in the hemisphere.
Beijing has recently eclipsed the EU as Latin America's second-largest trading partner, after the U.S., and is the single largest trading partner of Brazil, Chile and Peru. In 2017, total Chinese trade with Latin America reached US$260 billion — up from US$10 billion in 2000 — and foreign direct investment stock similarly exceeded US$200 billion.
Over the past year, China has peeled off several of Taiwan's remaining allies in the region, including Panama in 2017, the Dominican Republic in May and El Salvador last month. With more nations following the "One China" policy the U.S. adopted in 1979, Taiwan has only 17 remaining allies, 9 of which are in the Western hemisphere.
The most recent trouble began on August 21, when El Salvador's president declared that the country of 6 million would sever its 57-year-old diplomatic relationship with Taiwan in favor of establishing ties with mainland China.
Initial statements of concern from the U.S. ambassador to El Salvador and senior U.S. officials in charge of hemispheric policy were followed by a condemnation from the White House of El Salvador's "receptiveness to China's apparent interference in the domestic politics of a Western Hemisphere country" — a warning that the U.S. would be re-evaluating its relationship with El Salvador.
Taiwanese President Tsai Ing-wen denounced China's "increasingly out of control behavior" while Chinese officials promised El Salvador "warmth and friendship" and "tangible benefits from its cooperation with China."
So far the Trump administration's harder line is noteworthy, but unlikely to be coupled with appealing policy proposals. As a result, the trend of the U.S.' Latin American allies dropping recognition of Taiwan in exchange for China's goodwill is likely to continue.