Argentine Peso at an equilibrium point, says head of Central bank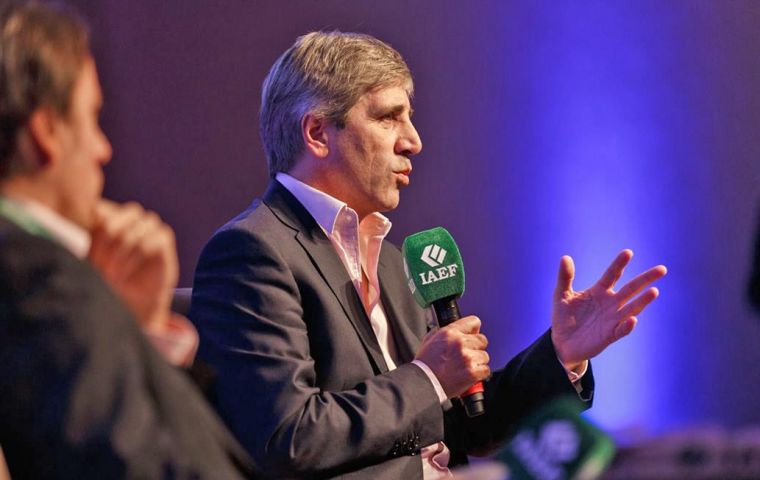 Argentina's central bank now sees the Peso at an equilibrium level, chief Luis Caputo told market participants who attended a meeting with him on Thursday. The statement comes after two days of strengthening by the peso following a rout that sent it to a record intra-day low in late August.

Caputo also hinted that a revised deal with the International Monetary Fund will continue to calm the markets and add clarity on fiscal, monetary and exchange market fronts, in a meeting at the central bank with local market participants.

The meeting, aimed at fostering market dialogue, included around a hundred local market participants including brokers, mutual funds, the securities regulator, according to people with direct knowledge of the matter.

Chief among concerns voiced by market participants were a lack of liquidity in local instruments including short-term Treasury notes known as Letes. The concerns come as the central bank moves to phase out its stock of its own short-term notes, known as Lebacs, which had became an investor favorite.

The central bank said it's now seeing liquidity growing as retail investors participate in dollar and peso-denominated Letes sales, and that it's working with banks to launch a market maker for local instruments.