Falklands celebrates Chilean Independence Day with the local Chilean community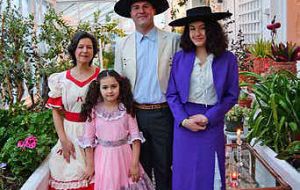 The Falkland Islands celebrated Chilean Independence with a special reception for the local Chilean community in Government House.
Delicious Chilean delicacies were served at a reception at Government House last Tuesday in honor of the Falklands Chilean Community and to celebrate the "Eighteenth" that is Chilean Independence Day.
Chilean nationals make up 5% of the Falklands population according to the last census.
Besides the good food such as empanadas, there was plenty of music and dancing.
Acting Governor Alex Mitham made a speech paying tribute to the valuable role the Chileans play in supporting the Falklands Community. (PN)