Project to control invasive grass wins HackathonAGRO competition at Expo Prado agri-show in Uruguay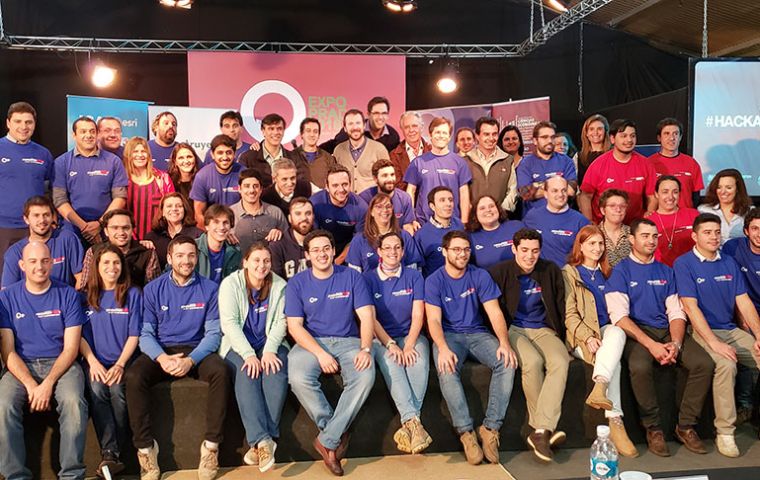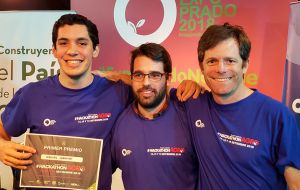 The British Embassy in Montevideo co-organized the third edition of HackathonAGRO which took place at Uruguay's main agriculture show, Expo Prado 2018 on 15-16 September.
HackathonAGRO is an open competition for Uruguayan teams made up of researchers, entrepreneurs and experts in information technologies, agriculture and business, and is co-organized by the British Embassy in Montevideo, Cámara Uruguaya de Tecnologías de la Información (CUTI), Asociación Rural del Uruguay (ARU) and Agencia Nacional de Desarrollo (ANDE).
The challenge consisted in presenting a business model and a viable product or prototype developed with the purpose of solving agricultural problems in Uruguay through the use of technology. At the start of the competition four challenges were presented to the participants. Each team had to pick one and had 48 hours to develop a solution, accompanied by mentors and with the help of presentations made by experts in different areas.
This year, the challenges were:
1. Harness and sustainable management of natural fields for livestock production
2. Monitoring and effective control of ticks on the livestock fields
3. Recognition and control strategies for Capim Annoni, a silent invader
4. Monitoring and control of movement and estate stock per paddock and field
Eleven teams took part in the competition, and among them, the proposal of Emilio Sarturi, Manuel Lorenzo and Joao Antonio Martins was the selected winner. They created a solution to control the undergrowth Capim Annoni, an invasive grass originally from Africa, which decreases productivity in the fields. The team found a way to track it down and fight it, taking into account that a multi-spectral camera could work to identify it effectively, and selecting the correct equipment to remove it once found. The winning team also made sure to create a system that was sustainable in time and could be carried out annually.
Each team was formed by people from different disciplines. For example, in the winning team's case, Manuel Lorenzo studies administration and works at Tata Consultancy Services, while Emilio Sarturi works in the banking software area, and Joao Antonio Martins offers consulting services in farming administration.
"It was a learning experience, working with people from other areas opens your mind and makes you realize that there is actually a lot of things to do", Lorenzo said.
Regarding the following steps of the project, the participants explained that even though the system has proved to work, before executing it one must be sure the business itself can be successful.
Martins explained the team was very confident in its viability.
At the beginning of the award ceremony, Leonardo Loureiro, President of the Uruguayan Chamber of Information Technologies, mentioned that he was profoundly impressed by the overall quality of the presented proposals.
The winning team will travel to London with flight tickets and accommodation included, to assist the Reap 2018 conference of the agri-tech sector, and will also visit Harper Adams University, specialized in careers linked to agronomy and technology.