Argentina ready to launch a satellite to monitor natural disasters and soil moisture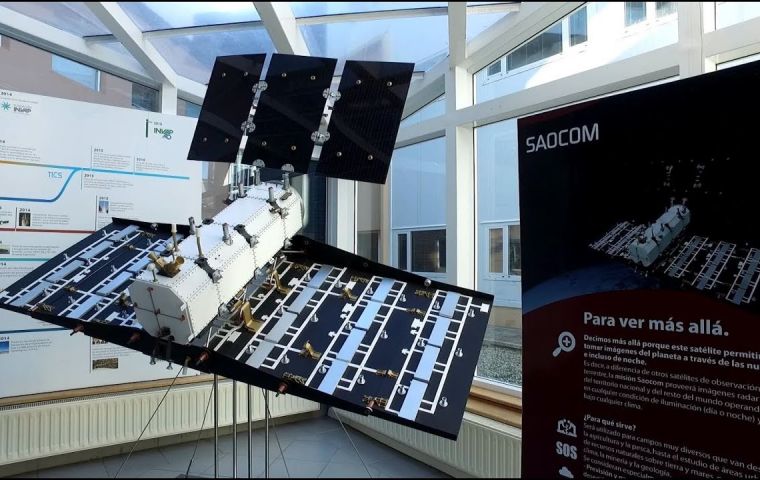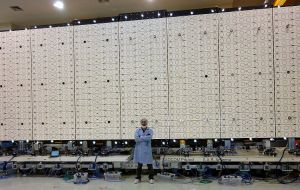 Argentina is launching a new microwave imaging satellite to monitor natural disasters and soil moisture, in a long-term bid to bolster the farm sector, an industry that has historically been the backbone of the country's economy.
Scheduled to launch on a SpaceX Falcon rocket from Vandenberg Air Force Base in California on Oct. 6, Argentina's SAOCOM 1a satellite "is going to boost the high quality precision agriculture Argentina relies on," President Mauricio Macri told farmers and industry representatives last week.
Scientists say the soil and subsurface mapping data provided by the US$ 600 million dollar project should help increase crop yields. The radar antennae technology will allow Argentina to access a real time 'water map," almost unique in the world, which will allow for prediction of harvest yields, floods, and droughts, the government said.
Argentina's already-struggling economy has suffered a series of setbacks since Macri took power, led by a drought that sapped grain exports earlier this year and a sharp devaluation ofits peso currency that prompted the government to seek a US$ 50 billion standby financing deal with the International Monetary Fund.
The government announced earlier this month it would institute fiscal belt-tightening measures, including a tax on the country's primary exports like corn, wheat, and soy.
"This mission will be incredibly valuable to the country's farmers. We are hoping that the information will provide a US$5 to US$7 return on every dollar invested," said Raul Kulichevsky, Executive and Technical Director for Argentina's National Space Activities Commission (CONAE).
While Argentina's previous satellites have relied on optical surveying, scientists say the SAOCOM mission will provide precision X-ray and microwave imaging across Argentina's grain-producing plains, regardless of weather or time of day.
"This technology is novel, and has never before been used in Argentina. It is the product of 10 years of research," Head Researcher on the SAOCOM mission, Laura Frulla, said in an interview.
"Farmers depend on these satellites to ensure good crop yields, but given that this won't become operative until June 2019, there is little it can do to help Argentina's current economic situation," said German Heinzenknecht, weather specialist at the Applied Climate Consultancy.