Iran blames US for terrorist attack; "look at the mirror" replies ambassador Nikki Haley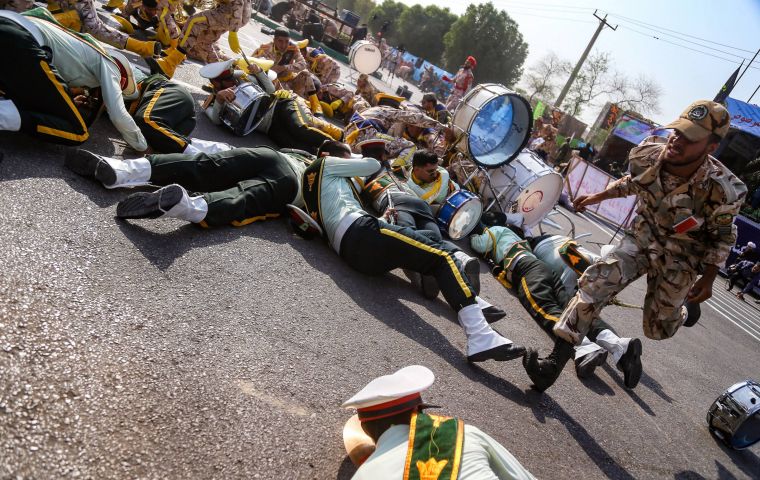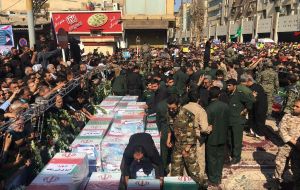 The US ambassador to the United Nations has dismissed Iran's assertion that Washington and its Gulf allies are to blame for a deadly attack at a military parade and says Tehran should look closer to home. Before leaving for the United Nations on Sunday, Iranian President Hassan Rouhani accused other countries, including the US, of provoking the attack killed 25 people and wounded 60 on Saturday.
At least 12 of the dead served in the Revolutionary Guard, an elite paramilitary unit - and among the other victims was a four-year-old boy. But US ambassador Nikki Haley dismissed his comments as rhetoric.
"He's got the Iranian people protesting, every ounce of money that goes into Iran goes into his military, he has oppressed his people for a long time and he needs to look at his own base to figure out where that's coming from," she told CNN's State of the Union.
"He can blame us all he wants. The thing he's got to do is look at the mirror."
The US government nevertheless strongly condemned Saturday's attack and expressed its sympathy, saying it "condemns all acts of terrorism and the loss of any innocent lives."
Iran's Revolutionary Guards vowed to wreak "deadly and unforgettable" vengeance for the attack.
There has been a blizzard of furious statements from top Iranian officials blaming the US and Gulf kingdoms for the bloodshed and threatening a tough response.
Haley said Washington was trying to counter Iranian malign activities in the region as Tehran continued to test ballistic missiles, support terrorism and sell arms.
The region's Arab separatists, once only known for nighttime attacks on unguarded oil pipelines, claimed responsibility for the assault, and Iranian officials appeared to believe the claim. The separatists accuse Iran's Persian-dominated government of discriminating against its ethnic Arab minority. Khuzestan province also has seen recent protests over Iran's nationwide drought, as well as economic protests.
On Sunday, IS militants posted a video online of three men, two of whom who spoke in Arabic extolling the benefits of martyrdom. A third who spoke in Farsi said they wanted to attack the Guard. The video included no time stamps, nor any specific references to the Ahvaz attack.
Iran summoned diplomats from Britain, Denmark, and the Netherlands early Sunday for allegedly harboring "members of the terrorist group" that launched an attack in the southwest, killing at least 25 people and wounding over 60.