Petrobras plans to increase output 10% next year to some 2.3 million bpd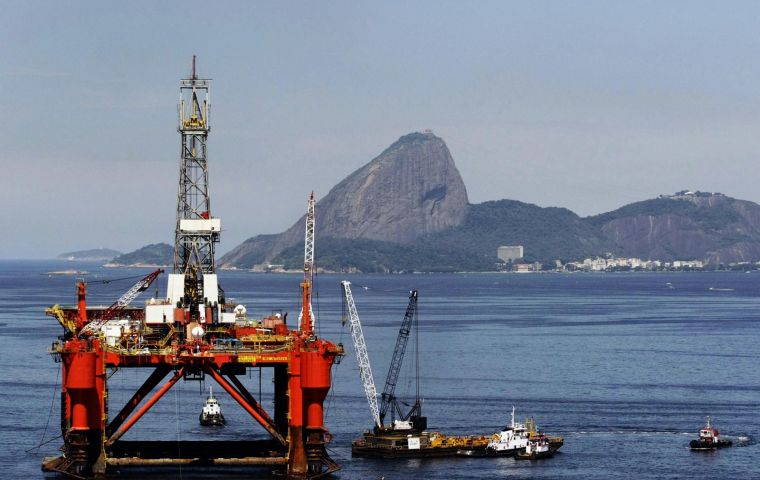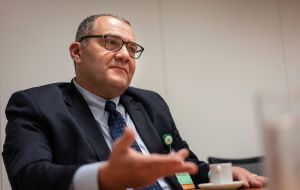 Brazil's state-run oil giant Petrobras aims to raise output as much as 10% to around 2.3 million barrels per day (bpd) in 2019 and cut net debt by US$10 billion, according to Chief Financial Officer Rafael Grisolia. The world's most indebted oil company is on course to reduce debt to US$ 69 billion by the end of this year despite falling short of its US$ 21 billion asset sales target, Grisolia pointed out.
The firm has significantly reduced its net debt from the US$ 106 billion it had accumulated in 2014 to finance development of massive deepwater Atlantic oil fields. Then, Petrobras lost investor confidence as oil prices fell, a corruption scandal engulfed the company and losses from government fuel subsidies mounted.
Petrobras aims to cut net debt by a further US$10 billion in 2019 to reach a ratio of 2 times net debt-to-EBITDA, he said and will continue cutting debt until the ratio hits 1-1.5 times.
"If you look at our direct competitors and peers like Chevron, Exxon and BP, we need to look for a more light capital structure," Grisolia said.
The firm should reach a ratio of 1.5 in 2020 as part of its next five-year business plan, he said, although that would depend on international oil prices and other variables such as foreign exchange rates.
Over the next 5-6 years, once the firm had achieved debt restructuring targets, Petrobras may consider foreign investments to facilitate exports of rising output from the development of the prolific deepwater pre-salt fields, he said.
The firm may invest in terminals abroad to receive liquefied natural gas (LNG), he said. That would help Brazil export more gas, he added.
Exxon Mobil, BP and Royal Dutch Shell, are among firms that plan to invest billions of dollars in developing deepwater Brazilian energy reserves in coming years. Brazil is expected to account for a large share of the rise in global oil and gas output from non-OPEC countries.
Oil production is expected to rise by about 8-10% next year from about 2.1 million barrels per day (bpd) in 2018, Grisolia said. That should contribute to increased revenue, he added.
Higher oil prices than the company estimated in its 2018 budget have raised revenue and allowed Petrobras to hit its debt reduction target, he said. That compensated for the US$ 7 billion from asset sales that Petrobras expected to receive this year, he added.
Earlier this year, a nationwide truckers' protest over rising diesel prices paralyzed Latin America's largest economy and forced the government to lower diesel prices through tax cuts and subsidies.
That hurt Petrobras' share price as investors worried the firm would again lose cash to subsidize fuel sales. The firm expected to receive 2 billion reais to 2.5 billion reais from the country's oil regulator within two weeks to compensate for subsidies, Grisolia said.