Argentine Central bank governor resigns for personal reasons: Peso slides 5% against the US dollar
Tuesday, September 25th 2018 - 19:04 UTC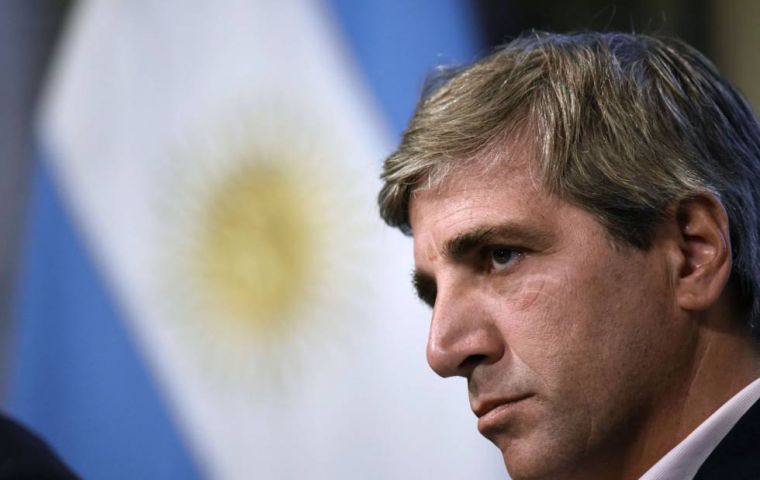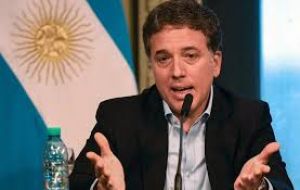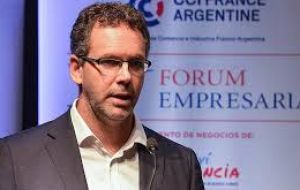 The governor of Argentina's central bank, Luis Caputo resigned on Tuesday for personal reasons, the bank said in a statement, a surprise announcement in the midst of the country's talks with the IMF that sent the peso tumbling. Former finance minister Caputo has only held the role since June and is the second Argentine central bank president to resign this year. Argentina's peso currency slid 4.65% to open at 39.15 per U.S. dollar after the announcement, traders said.

Former Economic Policy Secretary Guido Sandleris was named as Caputo's replacement, a statement from the presidency said.

"This resignation is due to personal reasons, with the conviction that a new agreement with the International Monetary Fund will reestablish confidence in the fiscal, financial, monetary and exchange rate situation," said the central bank statement.

The news comes as Argentina is finalizing a deal to bolster a US$ 50 billion credit line with the IMF in New York.

Argentina's recession-hit economy is burdened by high interest rates and a currency that has lost around 50% of its value against the dollar this year.

Argentina and the IMF signed the original agreement following a selloff of the peso. After another selloff in August, Finance Minister Nicolas Dujovne announced a series of austerity measures and reopened talks with the IMF in hopes of speeding up disbursements from the agreement.

According to Buenos Aires media is was known that Caputo had a strong disagreement with some of the terms of the new agreement.

"You don't change the president of the central bank when you're on the verge of a new agreement," Said Guillermo Nielsen, a former Argentine Secretary of Finance.

Allegedly Caputo and Dujovne were in disagreement on the "floating" of the Argentine peso in the forex market and when the central bank should intervene. Dujovne and the IMF supported a free flotation while Caputo wanted a band with a floor and a ceiling for such variations of the Peso with the bank intervening to keep the Peso relatively stable.

Mr. Caputo took the top spot at the bank in June, shortly after the signing of the IMF agreement, following the resignation of Federico Sturzenegger. Caputo was instrumental in reaching an agreement with the Argentine sovereign bonds holdouts at the start of Macri's administration.

Mr. Sandleris has a doctorate from Columbia University, specializing in finance, macroeconomics and the international economy. His research has looked at the impacts of financial crises and costs of sovereign defaults, according to his profile with the Torcuato Di Tella University in Buenos Aires, where he was a professor.